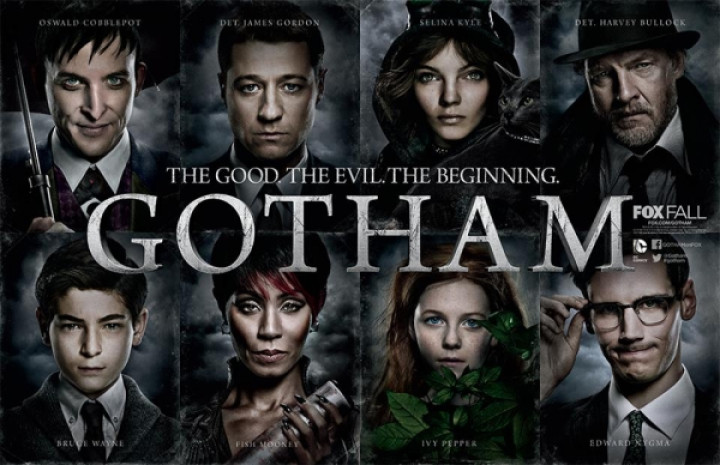 Filming for Gotham episode 16 took place earlier this week and some interesting on-set images (below) and spoilers have surfaced online via Vixen Varsity.
The episode titled The Blind Fortune Teller will take place at a circus and viewers will be introduced to The Flying Graysons - Robin's parents. According to the website, following a murder at the circus, Gordon questions the ringmaster and "an evil clown".
Now, "could this be some sort of nod to The Joker? It's unlikely, but you never know!" speculates ComicBookMovie.
Here are some more rumoured plot details about the episode, as per Vixen Varsity:
- A fight breaks out between clowns and trapeze artists.
- Detective James Gordon meets Dr Leslie Thompkins at Haly's circus.
- Mary Lloyd, daughter of a clown is in love with John Grayson, son of a trapeze artist.
- Dr Leslie Thompkins checks out the injured circus folk.
The next episode of Gotham season 1 (episode 12) titled What the Little Bird Told Him airs on 19 January, 2015.
THE FLYING GRAYSONS poster from 'GOTHAM'. pic.twitter.com/Jj7zEMLFRw

— Superhero Feed (@SuperheroFeed) January 11, 2015
Check out the first set photos of Haly's Circus on #Gotham. The Flying Graysons are set to appear in Episode 16. pic.twitter.com/HwtTjjU501 — Earth Prime Weekly (@earthprimewkly) January 11, 2015