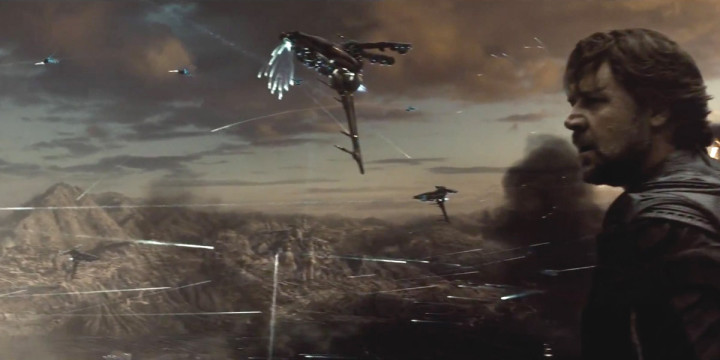 Following the success of Fox's series Gotham, which takes place in Batman's home city a decade before the famous superhero first wore his cowl, reports are suggesting that a similar series about Superman is in the pipeline.
Warner Bros are believed to be working on a series set on Superman's homeworld of Krypton, prior to its destruction, when Superman, aka Kal-El, was sent to Earth to become the iconic superhero.
HeyUGuys report that David S Goyer, who wrote and produced 2013 Superman reboot Man of Steel and its upcoming sequel Batman v Superman, is the one tasked with developing the series.
Being centred on the Kryptonian homeworld the immediate assumption is that Superman's father Jor-El will be the star while other famous villains, such as General Zod and Brainiac, could also potentially appear.
There is certainly potential in the idea, but it would require a big budget given that none of it would be set on Earth. There's also a logical end-point in the destruction of the planet and Jor-El sending his newborn son off to Earth.
Superheroes are everywhere now on screens big and small. Following the success of The CW network's Arrow series, a spin-off – Flash – is now being broadcast, as well as Fox's Gotham, NBC's Constantine, which is based on the Hellblazer comics, and there are Supergirl and Teen Titan series planned to boot. Marvel Studios is also launching a raft of superhero TV shows.
Smallville, which aired between 2001 and 2011, was another prequel about Superman's upbringing as Clark Kent in rural America.