Gotham season 2 episode 3: Where to watch The Last Laugh live stream online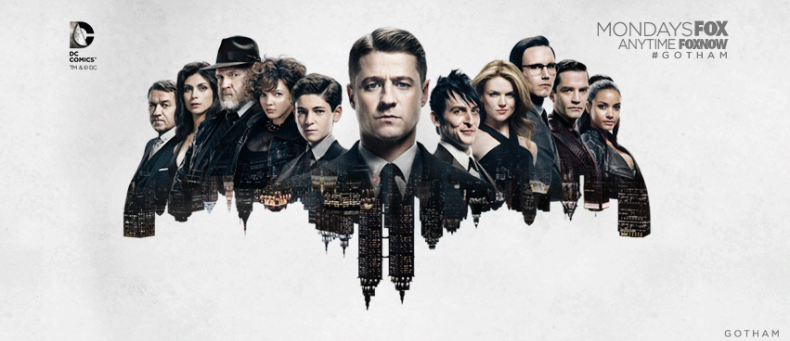 Gotham returns with some more action in the third episode of season 2 titled, Rise of the Villains: The Last Laugh, which airs this Monday. The episode will feature a big standoff between Gordon and Jerome and rumours suggest this could be the villain's final appearance this season.
While fans are still wondering whether Jerome will eventually become the iconic Batman villain the Joker, a Christian Post report speculates that fans might not get to see the villainous character for a long time after the upcoming episode.
"Cameron Monaghan, who has portrayed Jerome brilliantly, also has a major role in [TV series] 'Shameless'. So viewers have to assume he will not be a series regular. Maybe he might be killed off hence the name of the episode - The Last Laugh. The other option is to lock him away and then get him out to do something horrible some episodes away. This way viewers will get to see Jerome now and then," states the website.
The episode's promo shows glimpses of an interrogation scene where we get to see a more intense and toughened up Jim Gordon as compared to season 1.
According to the official synopsis for Gotham season 2 episode 3, "Gordon and Bullock hunt a nemesis from the past, which leads to a standoff between Jerome and Gordon; and a magic show at a Gotham Children's Hospital gala results in a hostage situation."
Meanwhile, actress Erin Richards who plays Barbara - Jim's lover at one point - has now turned psychopath and wants Jim to go down the dark path like herself. In an interview with TV Line, Richards spoke about what her TV character wants from Jim Gordon:
"She definitely loves Jim, and she definitely wants him back. But I think it's more like she wants to bring him into the darkness of where she is. She sees who he really is, so she's kind of angered that he's playing this 'role' [of do-right lawman], like, 'No, I know who you really are, so I'm going to get you back and we'll go into this dark place together.'"
Gotham season 2 episode 3 airs on Monday, 5 October, at 8pm ET on FOX. You can click here to watch the episode via live stream online.