The Pokémon Go craze has reportedly encouraged a controversial Ukrainian terrorist-watch website to develop its own version of the game that will see users hunt and track hiding Russian mercenaries and military criminals.
Creators of the website Mirotvorets, which collects and lists personal information of people it considers terrorists want to add a gaming element to its database through an app being referred to as PokemonRU, the RT reported. Players looking for criminals, which are essentially Pokémon, are able to share the whereabouts of the suspects using maps and geo-location data. The app will reportedly support both Android and iOS devices and function similar to its namesake in levelling up players who catch new "Russian Pokémon".
The website has been spotted advertising for programmers to develop the game app. The site claims that the app will use its internal database to pick already known targets, offering a savvy crowd-sourced way to keep an eye on terror suspects.
With obvious public safety concerns, not to mention licensing issues we remain highly sceptical over this app. However, the website did move to clarify its legitimacy: "If someone thought that this article is a joke or trolling, he is deeply mistaken."
The advertised message on Mirotvorets reads: "Players will search for hiding Russian mercenaries and war criminals (hereinafter - Pokémon) in the cities where they live, as well as covertly monitor their routes. Catching or identifying new Russian Pokémon, players increase their level that allows you to catch more cunning 'monsters' and get a great reward. After reaching a certain level of level, players can join one of the teams that will make it possible to collectively identify new Russian Pokémon."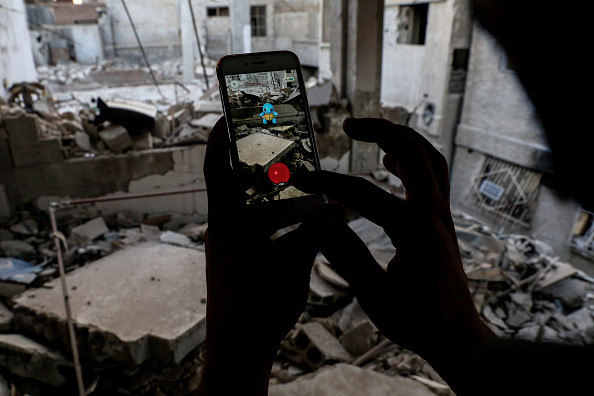 The Kiev-based independently functioning Mirotvorets website reportedly gathers information on people who the admins suspect of having links with eastern Ukraine rebels and also encourages users to volunteer relevant data on individuals. The site came under fire in May when leaked personal information of thousands of journalists who covered the conflict in Ukraine from the rebel-controlled regions in eastern Ukraine who were labelled as terrorist collaborators by the site.
The move sparked widespread shock and outrage, leading the Committee to Protect Journalists (CPJ) to condemn the act and call for further investigations into the data breach. The website was briefly shut down shortly after the leak. However, it quickly came back online, only to leak more data on journalists.