Pokemon Go Google Maps hack shows cheats where to find every Pokemon around
Fan creates map to direct players straight to Pokemon, PokeStops and gyms, but is it too easy?
A Pokemon Go gamer has done the inevitable and created a cheat that can tell users the exact location of where to find Pokemon, gyms and PokeStops by simply looking at a Google Map.
Ignoring the whole point that Pokemon Go is to get out there, adventurously walk around to find chance encounters to catch your collection this map hack essentially does all the work for you and will display everything for lazy cheats to go and reap the rewards.
The map was created by Ahmed Almutawa, a developer and fan who took data of Pokemon locations that was extracted and posted online by fellow spoilers and plotted it on to a searchable Google map. After uploading his tool to Reddit Pokemon Go users were arriving in their droves to give it a go. Users then began adding to the map, putting in known Pokemon character locations, much to the surprise of the creator.
The game already comes with a Nearby feature that offers a hint that a character is in your vicinity, however, this feature has suffered from glitches recently that have left gamers confused and frustrated.
Almutawa's map, however, uses a regular top-down Google Map dotted with icons for each individual character so you know how far you'll have to walk as well as a function for users to filter down so they can hone in on exactly what they're looking for. If you're getting the itch to do things the easy way, accessing the map isn't a straightforward process.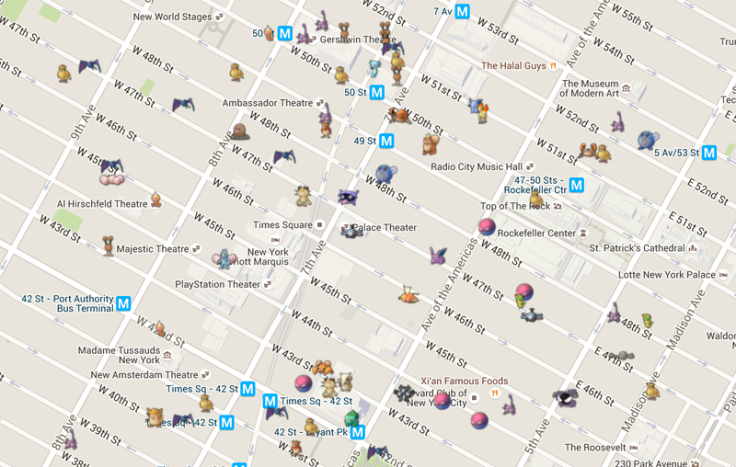 Users will have to visit the Reddit or GitHub link then download Python (a programming tool) and input some command line in order to get it running. A step-by-step guide on doing this is posted on its Reddit page. Almutawa claims a more user-friendly experience is in the works.
Ruined the fun?
If you're a proper Pokemon Go gamer chances are you won't think about using this to fill up your PokeDex. But some or, judging by its popularity, a lot will. Alongside hackers trying to take down Niantic's servers, spreading malware and people attacking gamers there seems to be the irresistible urge to spoil the fun for everyone. This map, despite its clever execution, adds to that but its developer sees it otherwise.
"Ever since I've made this, I've had a lot more fun," Almutawa told The Verge, "mostly because I could see where all the lures are and go to where all the people are hanging out."
See it as you want, it might not be around for long anyway as it's highly likely the game's developers Niantic won't be too keen on this and may look to finding a way to blocking access to its content.
If you're looking for some great Pokemon Go advice, tips and tricks we've got our selection of guides right here, no cheating required:
© Copyright IBTimes 2023. All rights reserved.