Anyone familiar with Rockstar Games' Grand Theft Auto series, and many more of its games, will know the work of Stephen Bliss - who for 15 years provided art for the famed developer.
He helped provide the artwork for Grand Theft Auto 3, Vice City, San Andreas and all subsequent GTA games to date. He also worked on Team Bondi's LA Noire, The Warriors, Bully and Red Dead Redemption.
Bliss left the company in 2016 to pursue his own ventures. He sat down with art and culture site Unrated to discuss his time with Rockstar, and what's next for him.
"My first brief at Rockstar was to paint the front box cover and develop an art style for a game called GTA 3, followed by GTA Vice City, etc. Being part of the evolution of the company for 15 years was an amazing experience," he said.
"The long run at Rockstar was probably because I proved to be versatile: painting in various styles, designing logos, designing both game and non-game lifestyle merchandise, making a mean cup of tea etc."
Bliss's style changed a great deal between 2001's GTA 3 and 2013's GTA 5, reflecting the changes the series as a whole underwent and his own creative process.
"I'd learnt to paint in a few different styles both with acrylic paint and digitally so I was able to invent (alongside the brilliant Anthony Macbain [Rockstar's Director of Illustration since 2004]) new styles of illustration, to suit the look of each new game. I also think the company trusted me to come at each challenge from an unique angle."
The games themselves influenced the artistic style, and that in turn influenced Bliss's own style - reflected in his other work, such as this mural of Blondie's Debbie Harry.
"Rockstar's video games have been a huge influence because I was around them almost everyday for 15 years. We (Anthony MacBain and I) had to continually reinvent ourselves stylistically to match the increased level of detail in each new GTA game, we also had to develop art styles for RDR [Red Dead Revolver & Redemption], LA Noire etc. that were different to other Rockstar titles but still looked immediately like a Rockstar game."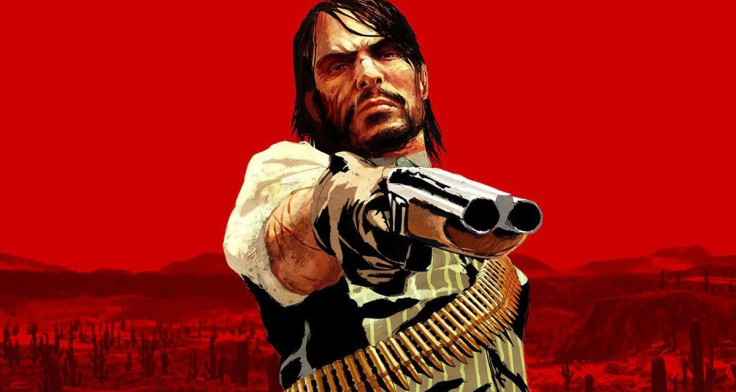 "Working at Rockstar was always a huge challenge and it was an excellent way to develop new illustration techniques/drawing skills and to force my mind to stretch into creative realms that I wouldn't have reached if I hadn't worked there."
Asked why he decided to leave, Bliss said: "I started seeing my overall life as a slow sprint towards death and had an overwhelming urge to make my own personal art before it was too late. Even though Rockstar gave me huge creative freedom and allowed me to paint what I felt inspired by, as long as it complemented the Rockstar DNA, I was obsessed by characters/themes/paintings that I wanted to create for myself but that wouldn't have fitted with the Rockstar DNA. I wanted to create without any restrictions and commit to making my own art full time."
Since leaving the company, he's completed work on a new solo show - I, Frankenstein - for the Monorex Gallery in Los Angeles.
For the full, in-depth interview, head over to Unrated.
For all the latest video game news follow us on Twitter @IBTGamesUK