Update: Changes have since been made to the story this report is based on, so at Sony's request similar changes have been made here to reflect that. These changes relate to quotes from Sony CEO Kaz Hirai that were originally taken out of context. The headline too has been changed.
Main story: Sony CEO Kaz Hirai has revealed discussed the possibility of hardware iterations for the PlayStation VR virtual reality headset. He made the comments at the Consumer Electronics Show (CES) in Las Vegas.
Speaking to Daily Starafter Sony's keynote, Hirai said: "PlayStation is a business that's know to iterate and to evolve all its products. I would say that generally speaking there's probably room for improvement where it makes sense."
PlayStation VR reviewed well upon release, and was supported well with a large launch line-up of games including Batman: Arkham VR, Rez Infinite and Headmaster.
There is certainly room for improvement however in terms of performance and reducing the clutter of its mess of cables.
"[Improvements] have to be balanced with cost considerations as well," Hirai continued, "because it is a consumer product for gamers so we don't want to say it's lighter, whiter or whatever, but it's going to cost triple. That's not going to happen."
In a year that saw the first major, consumer VR headsets finally hit the market, Sony's PlayStation VR was the biggest success. While there's no solid sales data regarding it,the HTC Vive or the Oculus Rift, Sony said in November that sales were "on track".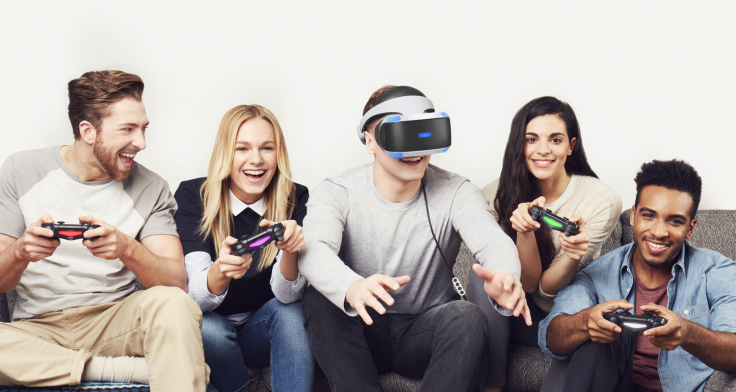 According to sales estimates for the headsets from industry analysts SuperData, Sony's PSVR headset is estimated at sub-750,000. The Vive and Oculus estimates are 450,000 and 355,000 respectively.
2017 is set to be a big year for VR as the need for sustained support with new games becomes increasingly apparent. On 24 January, Capcom will released anticipated horror game Resident Evil 7, which will support PlayStation VR on PS4.
For all the latest video game news follow us on Twitter @IBTGamesUK