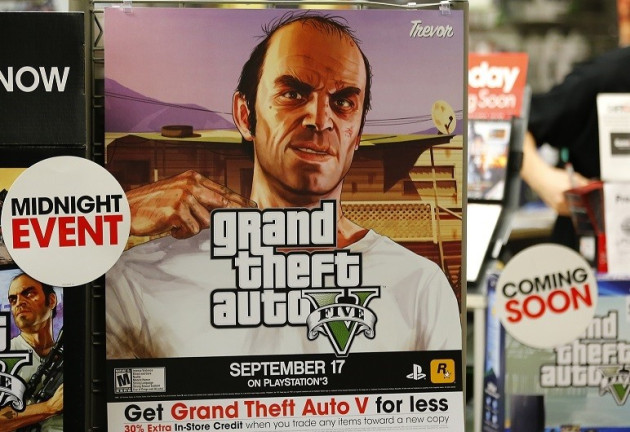 Three teenagers have been arrested on suspicion of stabbing a man to steal his brand new copy of the Grand Theft Auto video game - which is all about committing crime.
Police arrested a 15 and a 16 year old and an 18 year old man, after the much-hyped game was robbed from a 23 year old in Colindale, north west London.
The victim was hit with a brick and then stabbed by three attackers who snatched the game from him on the day it was released in shops.
Grand Theft Auto V had gone on sale just hours earlier amid a storm of hype, which saw eager gamers form long queues outside shores in anticipation of bagging a copy of the game.
The robbery happened as the victim walked home with his purchase. Ambulance crews rushed the victim from the scene in Stag Lane to hospital, where he is in a stable condition.
A Scotland Yard spokesman said thieves also took a mobile phone and a watch during the robbery. The three teenagers were held on suspicion of robbery.