Grandmother of Trump's son-in-law: 'The doors of the world were closed to us as Jewish refugees'
The late Rae Kushner gave 1982 interview for use in US Holocaust Memorial Museum in Washington.
A 1982 interview with a Jewish woman who survived the Holocaust era has resurfaced this week as President Donald Trump's controversial travel ban continues to dominate the headlines.
The interview is striking not only because parallels can be seen between European Jews fleeing Nazi persecution and Muslims escaping the war-torn Middle East – but because it is with a family member of Trump's inner circle.
Rae Kushner is the late grandmother of Jared Kushner, who is Trump's son-in-law and close senior advisor.
Jared Kushner has previously used this family history to absolve Trump of racism and anti-Semitism claims, but in light of the on-going ban, that history has been brought forward again to highlight the potential consequences of closing the US' borders.
In her interview with Dr Sidney Langer, published in the US Holocaust Memorial Museum in Washington, Rae Kushner detailed her arduous journey through Europe, which reads like many of the stories of today's refugees.
"We got off the train in Czechoslovakia," she said. "The borders were all closed to us. So we got off the train and hid until it was dark. We then walked into the hills and smuggled through the borders.
"We would walk all night long and rest during the day. We walked from Czechoslovakia to Austria and then to Hungary. I met my husband in Hungary and we got married.
"We then crossed the border again to Italy. We did this all on foot, all in the middle of the night so that no one would see us.
"We came to Italy where there were two displaced persons' camps. One was in Cremona and the other one was in Ladispoli. We were put up in Cremona where we waited for three-and-a-half years before getting papers for America."
Kushner – who was born in Novogrudok, formerly of Poland, before it was invaded by the Soviet Union then the Nazis – described how much of the world, including the US, turned its back on Jewish refugees.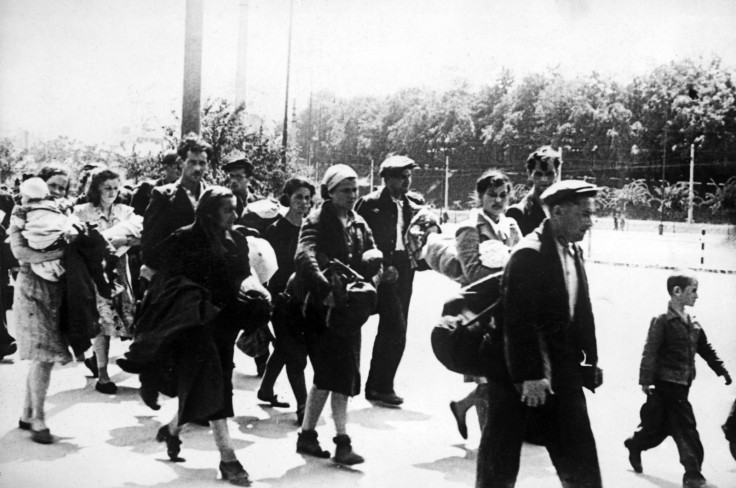 Wartime Jewish families fleeing from Poland and crossing Czechoslovakia
Getty
"A few Jews, friends of my father's who had stores, left everything and went to Palestine. [Even before the war] they said to my father and mother, 'Sell everything and run,'" Kushner said.
"But we had a problem. We didn't know where to run. There was no Israel like there is today. There was no place that you could legally go to. It was very hard to get a visa to the United States; it would take years and years.
"For a family with small kids to pick themselves up and go it was very hard. But a few families left to Palestine and they stayed alive. We felt the anti-Semitism. We felt something was coming, but we couldn't help ourselves.
"The doors of the world were closed to us."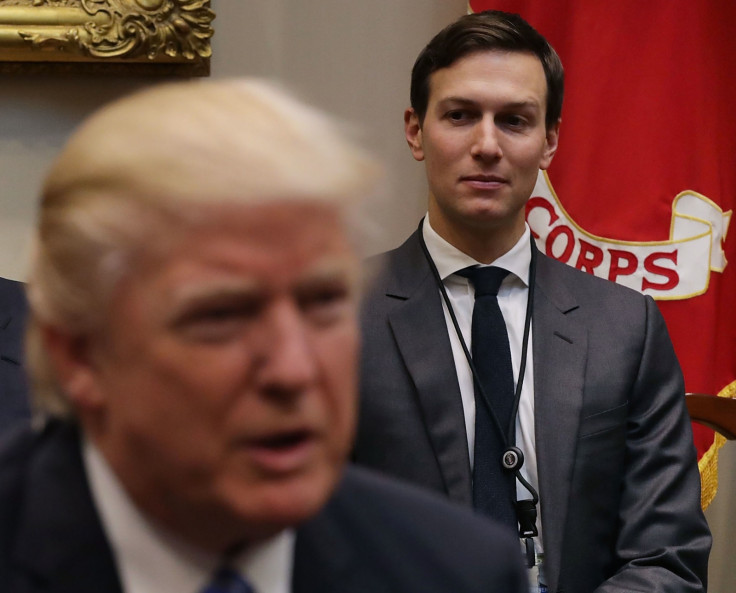 © Copyright IBTimes 2023. All rights reserved.