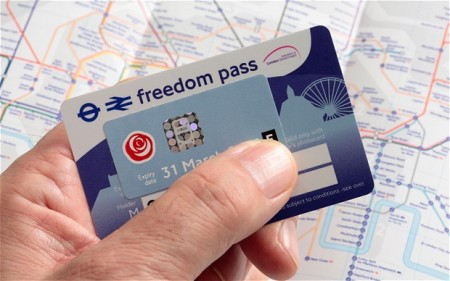 A wayward great-grandmother went on a four-year shoplifting spree because she was "bored" of being old, a court heard.
June Humphreys from Crewe, Cheshire, filled her lonely days by stealing consumer commodities from stores.
The 76-year-old mother-of-seven would use her freedom pass to travel to town centres in two different counties before swiping the goods and using her trolley to sneak them out without paying.
Her stolen bounty ranged from chocolate and alcohol to breast pumps and boots.
Despite undergoing treatment for breast cancer and osteoarthritis, she racked up a string of convictions for shoplifting in high streets in Stoke, Leek, Macclesfield, Stafford and Whitchurch in 2011, 2012, 2013 and January this year.
Probation officer Darren Vernon told North Staffordshire magistrates: "She has the record of a heroin addict in his late teens. She has travelled around on public transport and committed offences.
"She knows it is wrong, she says she is bored. She lives alone. She has seven children but the only one she has contact with lives above her. "
Humphreys was given one month in jail, suspended for a year, after pleading guilty to stealing confectionery worth £2 from Iceland, £69 of baby clothes from BHS, baby clothes from B&M, and a breast pump from Boots in her latest bout of thefts.
She was also warned that she will go to prison if she offends again.
Her lawyer Andrew Bennett said: "My client does not want to go to prison. She wants to stop doing this. She wants to stop stealing from shops."