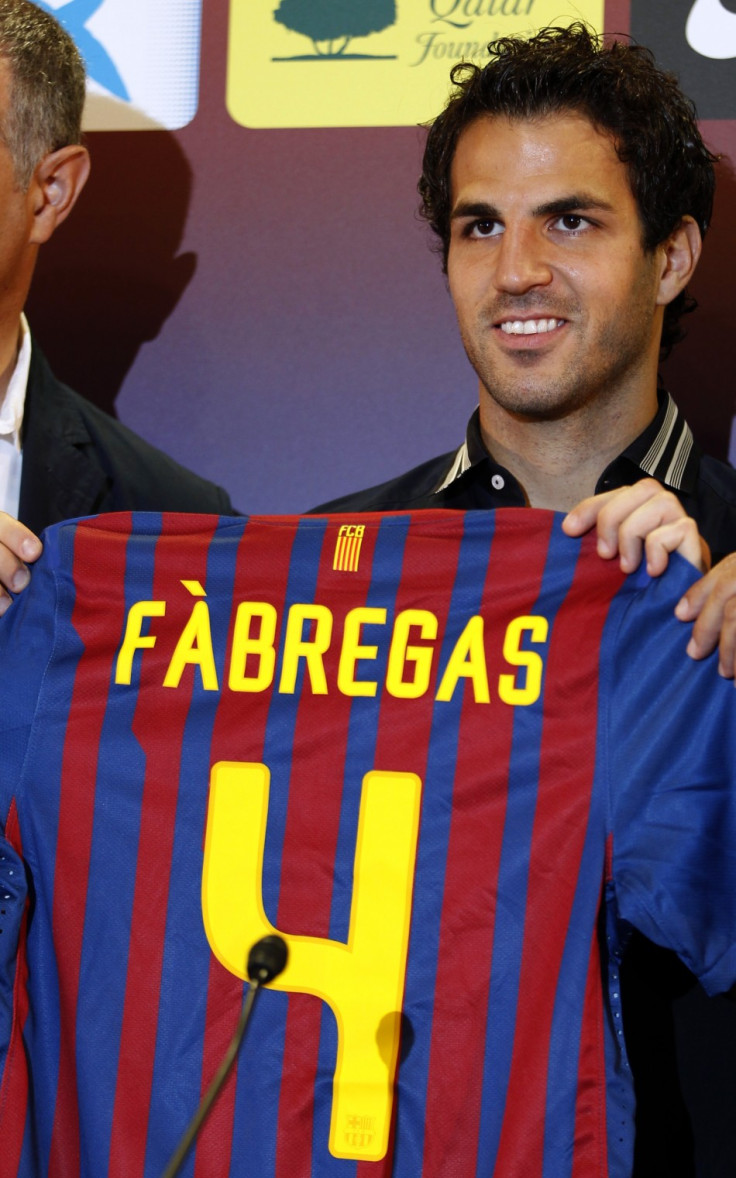 Barcelona midfielder Cesc Fabregas has credited his former club Arsenal and the education he received in English football, as the reason behind his blistering start at the Nou Camp this season.
The Spanish international, currently preparing to face England at Wembley on Saturday, has made a near faultless adaptation back in the midst of his beloved boyhood club. A scorer of seven goals already, at a return of one every 120 minutes, the long serving former Arsenal captain believes the footballing education he received under Arsene Wenger's watchful eye, has given him an edge that is coming to the fore in La Liga.
Whilst his undoubted technical ability was honed at Barcelona's famed footballing academy La Masia, alongside other vaunted luminaries like Lionel Messi and Gerard Pique, Fabregas has credited his experiences in England, where he spent eight years at Arsenal, as the catalyst behind his regeneration at the club he left in 2003.
Josep Guardiola has deployed the Spanish World Cup winner in a more advanced role alongside Lionel Messi, and Fabregas suggests his days in north London have certainly aided his swift transition.
"At Arsenal, I often supported Robin van Persie, now I'm doing the same with Lionel Messi and David Villa." Fabregas told The Sun.
"I learned so much at Arsenal and it is good to be able to use that experience in Spain.
"Matches like Sunday's draw in Bilbao, where the surface was very wet, need the sort of strengths of the English game."
Fabregas' attributes and in particular his offensive intensity were best illustrated by his superb header during the keenly fought draw at Bilbao on Sunday. In the driving rain and in hostile conditions akin to a winter's afternoon in the north of England, Fabregas made a superb late run before expertly finishing off a direct move not normally associated with the mesmerising football that has become synonymous with Barcelona.
The verve Fabregas has bought to Guardiola's celebrated side has not gone unnoticed by his teammates either. The highly rated Thiago Alcantara, intimated the 24-year-old's contrasting football education had brought a different quality to the team.
"Cesc has really settled well," Alcantara told Spanish publication El Mundo Deportivo. "His ability to leave his marker is something not many have and he is really good in front of goal."
"He is different to what we had."