Gravity Falls finale: Weirdmageddon 3 synopsis hints at Pines family's ultimate fate and sacrifice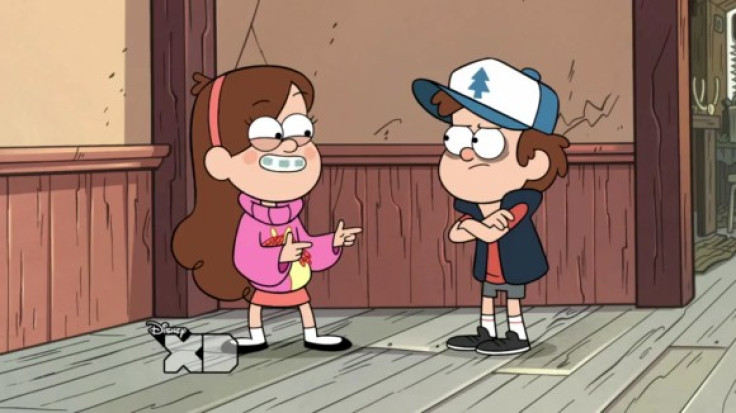 Disney's Emmy Award-winning animated series Gravity Falls will feature its final showdown in the highly-anticipated one-hour series finale on 15 February at 7pm EST on Disney XD. In season 2 episode 20 titled Weirdmageddon 3: Take Back The Falls, Dipper and Mabel Pines will fight evil alien Bill, who has taken over their Falls.
According to the synopsis: "Ford discovers Bill's true motives and then a final confrontation with Bill leads to the Pines family's ultimate fate and greatest sacrifice."
In the pre-finale episode titled Weirdmageddon 2: Escape from Reality, Dipper, Soos, and Wendy were able to save Mabel from a strange new world. The episode ended with the siblings discovering great uncle Grunkle Stan and many of the townsfolk alive and holed up in the Mystery Shack.
The action packed finale of Gravity Falls will find Dipper and Mabel trying to defeat Bill with the help of a few friends. But with his powers growing stronger, Bill may finally rule the world and end Gravity Falls as we know.
Creator and executive producer Alex Hirsch broke the news that the series is ending via a Tumblr post. He wrote: "I wanted Gravity Falls to have a mystery that had a real answer, an adventure that had a real climax, and an ending that had a real conclusion for the characters I care so much about. This is very unusual in television and a pretty big experiment, and Disney for their part has been enormously supportive. I know that hits are rare in this business, and its hard to let one of them go, so I'm so grateful that this company has had the vision to let me start (and end) the show the way I always wanted to."
To mark the final showdown, Disney XD will present a 68-hour marathon beginning 12 Friday at 11pm EST. Additionally, it will also launch a new interactive game mid-February titled Gravity Falls: Take Back The Falls, which will allow players to help Dipper and Mabel save the world.
The show follows the lives of twin brother and sister Dipper and Mabel, embarking on an adventure of a lifetime when they spend the summer with their great uncle in the mysterious town of Gravity Falls, Oregon.
© Copyright IBTimes 2023. All rights reserved.