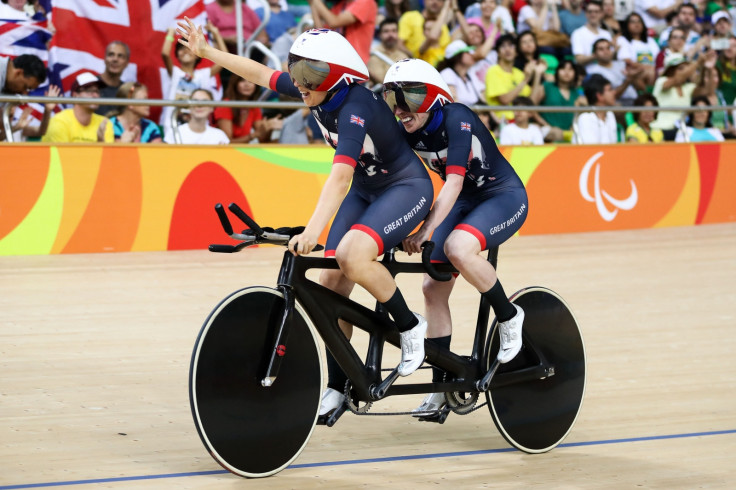 Great Britain has added four more gold medals to their tally at the Rio 2016 Paralympics after a dominant day in the rowing events.
Rachel Morris, who won road cycling time trial gold in Beijing in 2008, won her second event of the summer with victory in the arm-shoulders single scull.
Lauren Rowles and Laurence Whiteley meanwhile saw off China in the double sculls event while James Fox, Pam Relph, Dan Brown and Grace Clough defended Great Britain's gold won at London 2012 in the mixed coxed four, edging ahead of the USA and Canada.
Tom Aggar meanwhile also clinched a medal at the Lagoa Stadium, securing bronze in the arm-shoulders single sculls event.
There was more gold in the cycling events as Lora Turnham won the individual pursuit at the velodrome. The Liverpudlian, alongside pilot Corrine Hall, surged ahead of New Zealand's Emma Foy in the tandem three km pursuit to secure her win, while Sophie Thornhill and pilot Helen Scott took bronze.
Elsewhere on day four, Lauren Steadman clinched silver in the PT4 triathlon event, following up on Andy Lewis' success on Saturday (10 September). In the PT5 event, Alison Patrick and her guide took silver while Team GB teammate Melissa Reid and her guide Nicole Walters finished third to claim bronze.