Armed police raided a building in south London following reports of an armed robbery this morning.
Images of police taping off the crossroads between Great Suffolk Street and Webber Street Junction in south London have been uploaded onto to the micro-blogging site.
The incident, which was first reported at just after 5pm, has reportedly ended with an image of a man in handcuffs benig led away to a police van.
The siege is a result of an alleged armed robbery this morning with police finally catching up with the suspect this afternoon.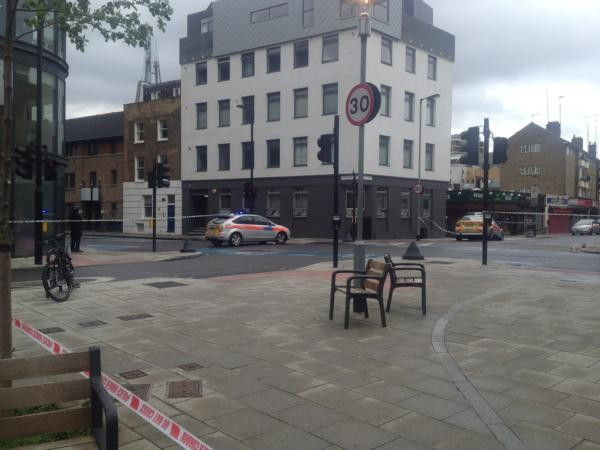 The BBC have warned of traffic congestion during rush hour in and around the surrounding area.
Twitter broke the news, which was at sketchy at first, but it has now be confirmed by the Metropolitan Police Service.
The man, who was arrested at the scene, is being held in custody at a south London police station.
Police added that a number of road closures were put in place to facilitate the operation but they will be lifted in due course.
More News follows...