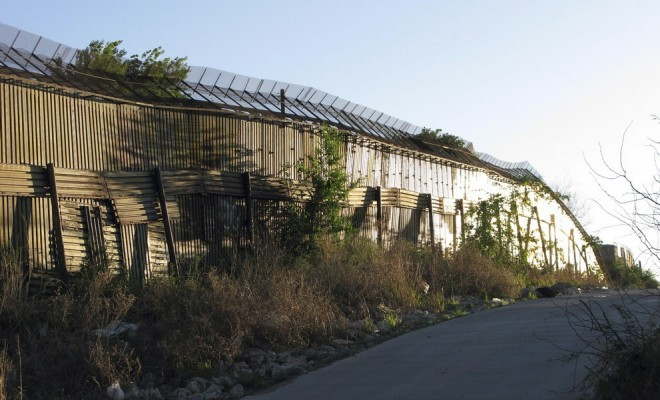 A wall may be built to stop illegal Mexicans from crossing the border into Arizona.
Citizens of the state are so determined to stop the flow of illegal immigrants that some of them are willing to pay for an 80-mile wall along their border.
In a scheme backed by Republican State Senator Steve Smith, who set up the website buildtheborderfence.com to raise funds to pay for the operation, the wall will cost much less than the $34 million that has been quoted.
He said: "We are receiving a lot of donations for materials, as well as being sold supplies at wholesale prices. The project will cost less than ten times that amount."
Labour costs would also be slashed, as Mr Smith outlined plans to use convicted criminals to carry out the work, paying them 50c an hour. The idea has proven to be extremely popular with the media and citizens alike.
Critics of the scheme, which has raised over $255,000 so far, have said that a fence "does little to deter people".
But Mr Smith, who is running his own re-election campaign next year, is not likely to be deterred. "In light of their doing nothing, I would hope they wouldn't want to deter a state from protecting its own border," he said.
Should the scheme be successful, Mr Smith plans to expand the project to the entire American border under a similar publically funded strategy.