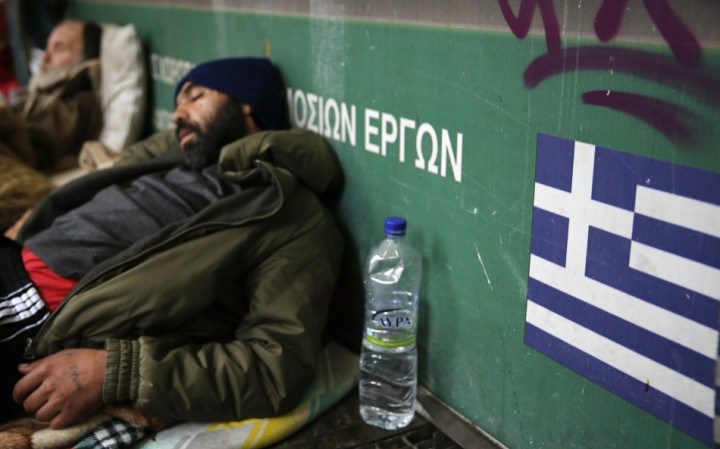 Greece can cope with not receiving the next tranche of its bailout package on time, should the beleaguered country not come to an agreement with its lenders, says a Finance Ministry official.
According to a senior source, who spoke on condition of anonymity to Reuters, Greece would be able to compensate for a delayed payment of its next €8.1bn (£7bn, $10.5bn) rescue package chunk, by issuing additional treasury bills.
"It won't be the end of the world," said the official to the news agency.
"In the worst case scenario we will have to increase the issuance of T-bills, we will delay repaying arrears and it could lead to further cuts to payments."
Other anonymous sources cited by Reuters added that international lenders may freeze emergency aid to Greece for three months.
The European Union (EU) and International Monetary Fund (IMF) have promised Greece more than €200bn in bailout aid since 2010.
Greece is under pressure to prove it can deliver on austerity measures set out by lenders in order for it to receive its next round of bailout cash.
According to unnamed senior official sources cited by Reuters, "there is a general dissatisfaction with progress in Greece when it comes to reforming its public sector."
"All agreed that Greece has to deliver before the Eurogroup on Monday. That's why they must present again on Friday."
Greece only started resuming negotiations with its international lenders after a two-week hiatus.
The Greek government has already missed a June deadline to place 12,500 public sector workers into a so-called "mobility scheme", which was to transfer or terminate their employment within a year.
However, the Financial Ministry source said he expects Greece to reach an agreement with its foreign lenders by the Eurogroup meeting on Monday next week.
In early trading today, concerns over Greece's financial health hit the European markets, after investors became concerned over a stalled economic recovery.