Greece orders early repayment of €750m loan instalment to International Monetary Fund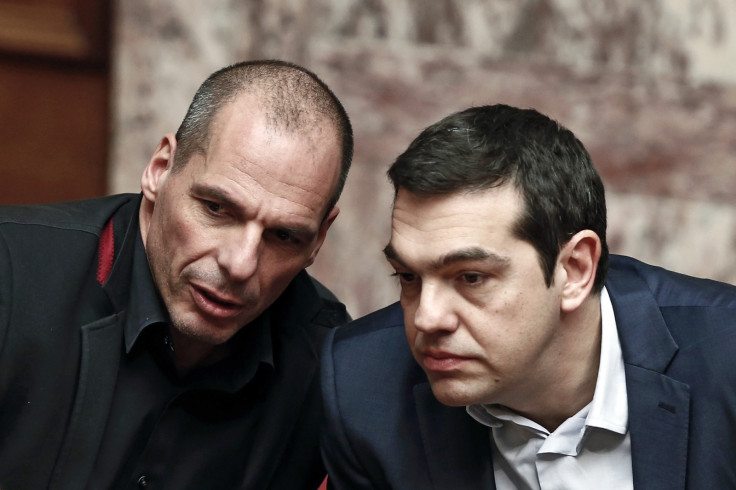 Greece's cash-strapped government has begun the early transfer of €750m (£544m, $834m) in debt interest to the International Monetary Fund.
The move was carried out as eurozone finance ministers met in Brussels on 11 May in a bid to unlock the final €7.2bn tranche of Greece's €240bn EU/IMF bailout.
Ministers said Greece had made "progress" but more work was needed, but finance minister Yanis Varoufakis said the country still faced a cash crisis within a "couple of weeks".
"The liquidity issue is a terribly urgent issue. It's common knowledge, let's not beat around the bush," he told reporters after the talks.
"More time is needed to bridge the remaining gaps," said Jeroen Dijsselbloem, the Dutch finance minister and president of the eurogroup. He added that Athens had to deliver "detailed proposals and detailed calculations. A comprehensive and detailed list of reforms is needed for a successful conclusion ... before any disbursement of funds."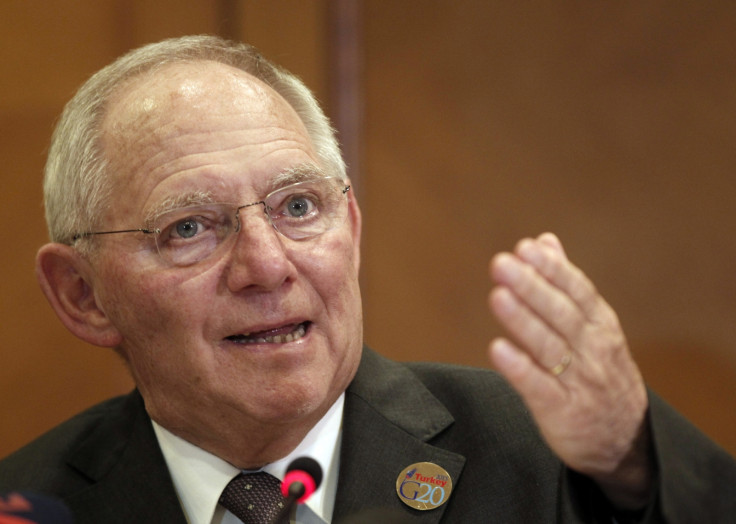 Germany's Minister of Finance Wolfgang Schauble
REUTERS/Osman Orsal
The radical Syriza-led government has until the end of June to reach a reform deal with its international creditors, and its finances are running so low that it has had to ask public bodies for help.
Prime Minster Alexis Tsipras has warned that he might order a referendum on staying in the currency bloc. He is hoping that the population will support staying in the euro, allowing him to face down the more radical elements in his party.
This, however, received short shrift from German Finance Minister Wolfgang Schäuble. "If the Greek government thinks it should have a referendum, then it should organise a referendum," said Schäuble. "Maybe this would be the right measure to let the Greek people decide if it is ready to accept what is necessary, or if they want to have the other thing [eurozone exit]."
© Copyright IBTimes 2023. All rights reserved.