Greek debt crisis: Greece is 'failed austerity experiment' Alexis Tsipras tells European Parliament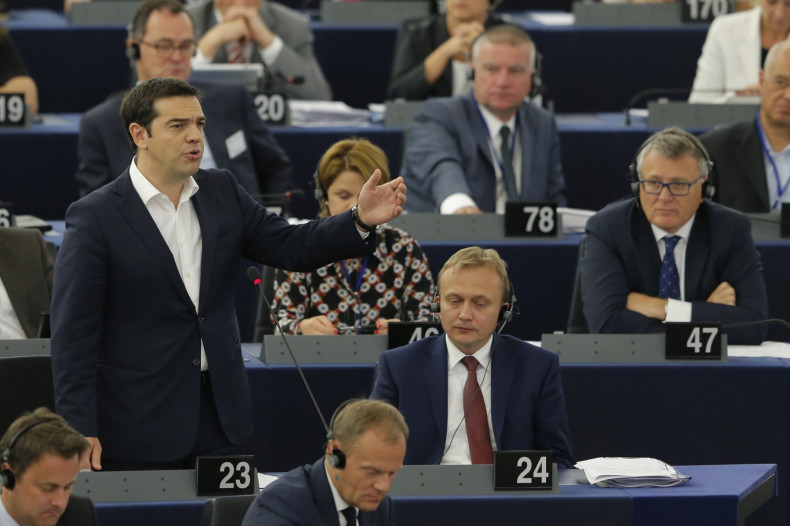 Greek prime minister Alexis Tsipras has said his country has become "an experiment in failed austerity", claiming money from previous bailouts went to Greek banks instead of ordinary people.
Speaking during his first-ever appearance at the European Parliament in Strasbourg, Tsipras said he submitted a request to the European Stability Mechanism (ESM) in the hope of achieving a deal of "credible reforms based on a fair sharing of burdens".
"I am confident that in the next two or three days we will be able to meet the obligations in the best interests of Greece and also the eurozone," Tsipras said.
He stressed a new deal must shift weights on those who can bear them as the bailout programmes so far burdened the pensioners, low-wage earners who cannot take it anymore. "Greece has huge inequality but rich people have not borne their share of the austerity burden," he said.
But the Greek leader of far-left party Syriza made a measured assessment of the origin of the country's debt crisis, blaming previous governments and not the troika –International Monetary Fund, European Commission and European Central Bank – for Greece's shortcomings.
"I'm not one of those politicians who claim that foreigners are to blame for all of Greece's woes," he added. "Previous governments created a clientelistic state, furthered corruption and strengthened ties to economic elite."
Tsipras also appealed to other European countries to take responsibility for the Greek debt crisis. "The crisis is a European problem, demanding a European solution. Let's not let united Europe become a divided Europe," he concluded in his speech.
The Greek prime minister's words came as eurozone leaders decided to give Greece until Thursday 9 July to present a new proposals to secure a deal with creditors before a full EU leaders' summit on Sunday 12 July.
European Council chief Donald Tusk said he wanted to be "loud and clear" that the "final deadline" for an agreement would end this week.