Greek far-left group Conspiracy of the Fire Cells claims German finance ministry bombing
Group said they were behind the parcel bomb sent to Wolfgang Schäuble.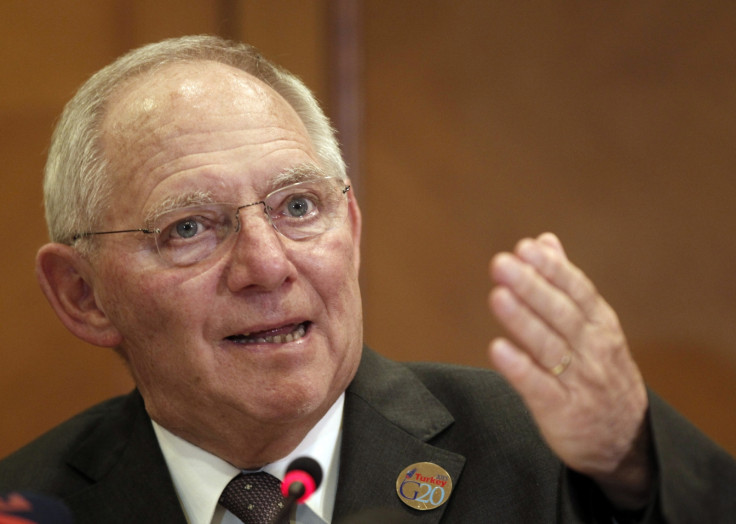 Responsibility for the explosive package sent to the German finance ministry on Wednesday (15 March) has been claimed by Conspiracy of the Fire Cells, a far-left Greek organisation.
The Detlev Rohwedder building, which houses the German finance ministry in Berlin, was evacuated after postal staff identified a package containing explosives at 9.30am.
The package was addressed to German finance minister Wolfgang Schäuble and falsely included the name and address of right-wing Greek politician Adonis Georgiadis as the sender.
On 16 March the anarchist organisation Conspiracy of the Fire Cells announced on an anti-establishment website that they were behind the attack.
They wrote: "We sent the parcel bomb to the Minister of Finance of Germany." They added that it was the second act in "Project Nemesis" − which they claim to be an ongoing campaign.
The group came to prominence in Greece in the wake of the 2008 economic crisis and is accused by police of being behind some 150 crimes since 2009. In 2011 six members of the group were sent to prison.
New Democracy Party Vice-President Georgiadis confirmed on Wednesday night that his name had been used as the sender of the parcel, tweeting: "Unfortunately it is true and not funny at all. My targeting by terrorists is continuous."
An Athens bookshop owned by the right-wing politician was also attacked this week. Gas canisters were thrown at the store, causing light damage.
Greek police say they have identified the branch from where the parcel was mailed to Schäuble and are now examining CCTV footage.
"The sender did not enter the branch but placed the package inside a box outside that people use when they want to avoid lines," an anonymous police official told Reuters.
The announcement by Conspiracy of Fire Cells also said that "nothing is over, everything continues". Police said they took this as a credible threat of further violent action by the group.
This morning a mail bomb exploded at the IMF building in Paris, injuring one person. There is presently no evidence linking the two incidents.
© Copyright IBTimes 2023. All rights reserved.