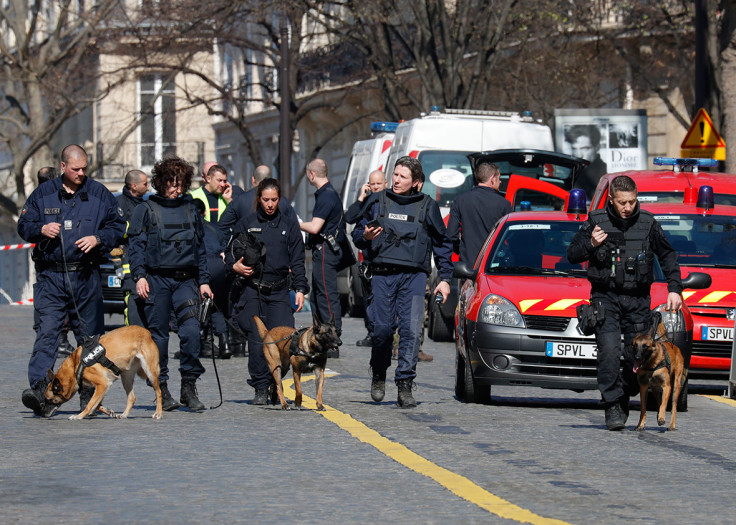 A letter bomb explosion in the offices of the International Monetary Fund (IMF) in Paris has left one person injured after the blast hit them with shrapnel in the face, police in the French capital confirmed on 16 March.
Staff from the IMF office, which lies within a well guarded compound in western Paris, have been evacuated.
The secretary who opened the letter was hurt also hurt in their eardrum because of a "rather violent noise", as well as the injuries to their face.
The homemade explosive has been compared to a "big firecracker" by police chief Michel Cadot, who confirmed it had been sent by standard post. He added the IMF office had received threatening phone calls in recent days but they were not necessarily linked to today's incident (16 March).
IMF head Christine Lagarde, a former French government minister, said in a statement that she was informed about the explosion while on a trip to Germany. "I condemn this cowardly act of violence and reaffirm the IMF's resolve to continue our work in line with our mandate," the statement read.
Police have carried out a search all four floors of the building in the aftermath of the attack. No one else was injured and the building itself has suffered only superficial damage.
Attacks on European government buildings
The blast in Paris comes after Berlin police found an explosive package at the German finance ministry. The discovery of the bomb on 15 March came one day before finance minister Wolfgang Schäuble was due to host his US counterpart Steven Mnuchin for talks, the AFP reported.
Responsibility for the attack was claimed by the far-left Greek group Conspiracy of the Fire Cells.