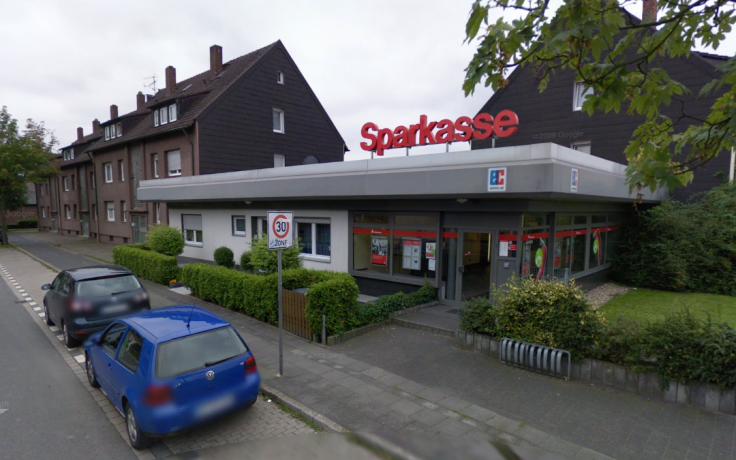 German police have arrested two men after taking employees of a bank hostage on the outskirts of Duisburg.
The branch of the Sparkasse bank just off Dorfstrasse was closed off just before the store opened at 8.40am.
Armed police had the bank surrounded for several hours while they tried to establish contact with the suspect.
Two people, believed to be a man and a woman were held hostage inside the small branch.
Eventually the hostages who had been tied up were freed by police.
German police confirmed that two men who were believed to be 'suspects' had been arrested.
The city of Duisburg is located in the west of Germany in the Ruhr are of North Rhine Westphalia and has a population of just under half a million people.