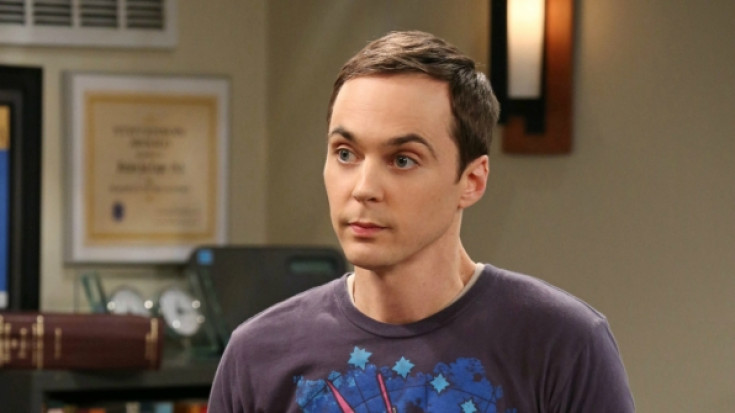 The Big Bang Theory actor Jim Parsons has shared a handmade card on his social media page, which includes fan art of his on-screen character, geeky scientist Sheldon Cooper.
Parsons posted a selfie of himself on Instagram, side-by-side with the card, which is a sketch of Sheldon. The character is seen wearing a green suit with heavily padded shoulders, almost like a Green Lantern suit, and has a sly smile.
He captioned the post saying, "Thank you to Willow and Lillyrose for my fantastic handmade card! I love it and it was so great meeting you both on set today! Show tape night #2here we go..."
The Big Bang Theory fans obviously love the adorable fan art.
"The fleeky eyebrows are really captured in their drawing," commented a fan appreciating the sketch, while another noted, "They got the side smile perfectly! Great job!"
"Attention to detail. Colour of eyes and the side smile," commented a user.
"Awww so sweet! The best gifts from kids are handmade," noted another.
A fan even pointed out that it looked a lot like DC hero Green Lantern. "You look like Green Lantern?" wrote a user.
Meanwhile, another follower joked, "Alright Sheldon, get to work on that lantern ring!! :-)"
Most fans are eagerly awaiting The Big Bang Theory season 11, which premieres on 25 September on CBS Network.
"Have fun! Counting down the days till Season 11 airs! So excited!" a comment reads, while another said, "The countdown continues."
A big fan of Parsons said, "So sweet, you are much loved. Waiting eagerly for Big Bang Theory Season 11. Gonna be amazing for sure."
The show is currently filming its 11th season, and according to co-star Mayim Bialik – who plays Amy Farrah Fowler – the premiere episode picks up from where the May finale left off.
She wrote on her blog, "I do want you to know that I had no idea all summer what Amy was going to say to Sheldon, or even if this first episode would reveal it! They could have done a thousand different storylines to keep you all waiting... but they pick up right where we left off.
"And by 'right where we left off' I mean literally – RIGHT WHERE WE LEFT OFF. As in: same set, same body position, same robe for me and barely any make-up," she added.