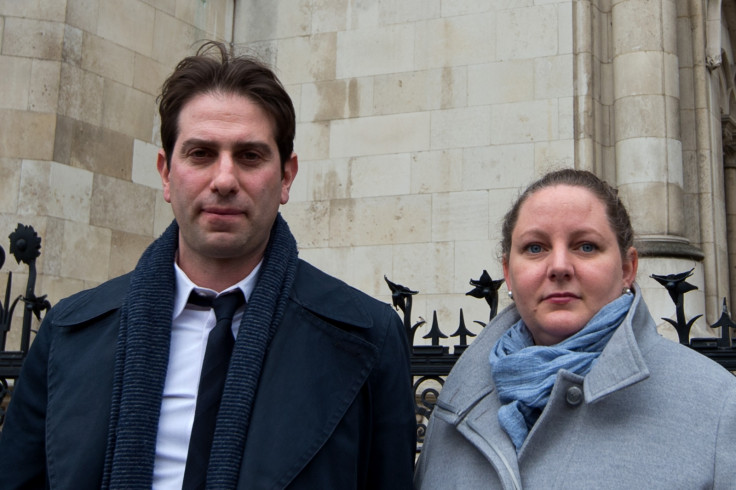 A heterosexual British couple have lost their appeal to be allowed a civil partnership instead of marriage.
Rebecca Steinfeld and Charles Keidan, from London, took to the Court of Appeal to try to overturn a decision which said the couple did not meet the requirements of the civil partnership because they are not of the same sex.
The appeal court said the couple face what amounts to discrimination and recommended that the Government extend the right to a civil partnership to heterosexual couples.
Speaking after the ruling, Steinfeld said: "We are pleased that today's ruling has shown that the Government must act very soon to end this unfair situation. All three judges agreed that we're being treated differently because of our sexual orientation, and that this impacts our private and family life."
The couple have said they don't want to get married due to the archaic assumption that a wife becomes subservient to the husband. The couple still want to make a commitment to one another, as well as reap the legal and financial security offered as a legally-recognised couple.
They say they lost out on their appeal over a "technicality" and intend to take their case to the Supreme Court.
So why can't straight couples have a civil partnership?
Civil partnerships have been legal in the UK since 2004 and allow same-sex couples to obtain basically the same rights and responsibilities as couples in a civil marriage. Civil partnerships are not permitted for different-sex couples in the UK, except for the Isle of Man.
Civil partnerships allow a couple equal treatment in financial matters such as inheritance, pensions, life assurance and maintenance where children are involved, as well as next of kin rights.
What is the difference between a civil partnership and a marriage?
There are differences between a civil partnership and a marriage:
Partnerships can be carried out in private, whereas marriage ceremonies must be public and conducted by a member of the clergy.
If a partner dies, the surviving partner may receive a lower pension share than they would if the couple had been married.
Civil partnerships cannot be annulled on grounds of adultery but marriages can.
Couples who are already in a civil partnership can change their status to 'married' at a registry office or wedding premises.
Since the introduction of same-sex marriages in 2014, the number of new civil partnerships in England and Wales halved in a year, falling from 1,683 in 2014 to 861 in 2015.