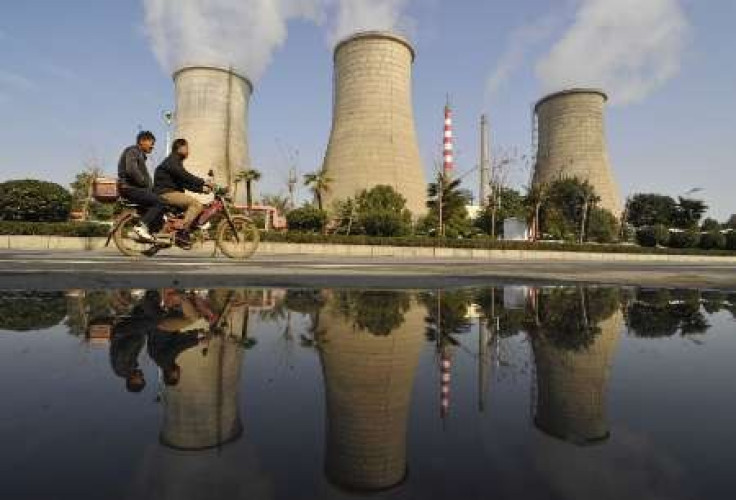 The decline in the capacity utilisation of coal-based power plants in China will increase in 2016, Greenpeace has said. The non-governmental environmental group added that while the total power generated from coal fell by 4% in the first five months of 2016, capacity utilisation had declined by another 10% from 2015's record lows.
An analysis by Greenpeace said the overcapacity crisis was amid bringing online 25 additional large coal-fired plants. It explained that even though China already has over 900 GW (Gigawatt) of energy capacity, which far exceeds demand, the country has another 200 GW of coal-based plants under construction with an additional 150 GW of projects having the potential to enter construction.
The group pointed out that the construction plans managed to get approvals despite suspensions imposed earlier this year, by the country's top energy planners. It said the current developments were an indicator of the loopholes in these suspensions which include a new capacity control and retirement policy.
According to the Financial Times, this follows demand for power especially from coal declining in the past few years amid the economic slowdown in the country and the increased investment in clean energy such as hydro, wind and solar apart from coal. Greenpeace said that in 2015, approximately 200 GW to 300GW of capacity was made redundant.
The group said Chinese energy companies were starting two coal power projects a week and that the country would hence add 1GW of coal-fired capacity per week for four and a half years, until the end of 2020. Greenpeace said the capital expenditure on the new plants would mean about CN¥1.1tn (£123.80bn, €148.43bn, $164.40bn) wasted on redundant capacity.
The new coal power projects were started in 10 different provinces in the two months after the policy was introduced with the top two provinces being Shandong and Shaanxi. These two regions alone would have about CN¥250bn of redundant capacity by 2020.