An untethered jailbreak has finally been released for the iPhone 4S and iPad 2 as iOS hacking group GreenPois0n made its new Absinthe software available for Mac and PC.
Jailbreaking opens up the software of an iPhone and iPad, letting users install custom or third party applications and make changes to the user interface that Apple does not officially allow.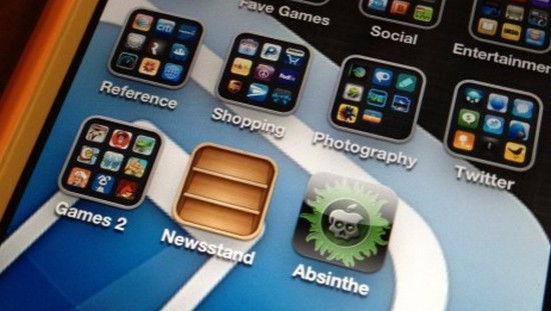 GreenPois0n said on its website: "The ridiculously complex combination of exploits-within-exploits that make this iOS jailbreak possible have consumed thousands of hours of brain-power & effort from a legion of world-renowned hackers, several of whom have been working diligently on this project since the dual-core A5 processor was unveiled by Apple last March."
Absinthe is designed to jailbreak an iPhone 4S or iPad 2 running the newest 5.0.1 iOS software, and will not work with the older 5.0 or any new update available in the future. GreenPois0n warns that updating a device to 5.0.2 will likely stop the jailbreak from working.
Previously, the only jailbreaking solution for the iPhone 4S and iPad 2 was 'tethered', meaning that the device had to be attached to a computer and jailbroken every time it was turned off, rebooted or ran out of battery power.
The group also announced that for 2012 a "Dream Team" of iOS hackers would be created, incorporating members from the iPhone Dev Team - namely, Saurik and MuscleNerd - with GreenPois0n.
"We finally admitted that the escalated obstacles presented by Apple's new A5 processor would not likely be overcome by one individual or team - but all together, we should be more than able to conquer any challenges encountered," the group said.
Security expert Sophos has released a statement explaining what jailbreaking is - and reminding users that it is legal in many countries, contrary to popular belief - and outlining the risks involved with hacking the iPhone.
Sophos said: "You might make it much easier for hackers to break into your device whilst it's turned on. (Apple ships every iPhone and iPad with two accounts, root and mobile, which share the password alpine. You'll want to change these if you jailbreak.)
"You might install software which makes the device unusable. This could reduce or even eliminate Apple's liability to repair your device under warranty.
"You're more likely to come across malicious, experimental or just-plain-insecure software by mistake."
GreenPois0n Absinthe can be downloaded for Mac and PC here and the website claims that a Linux version will be available soon.
Jailbreaking blog Redmond Pie has uploaded a video to YouTube demonstrating how the Absinthe jailbreak works (below).