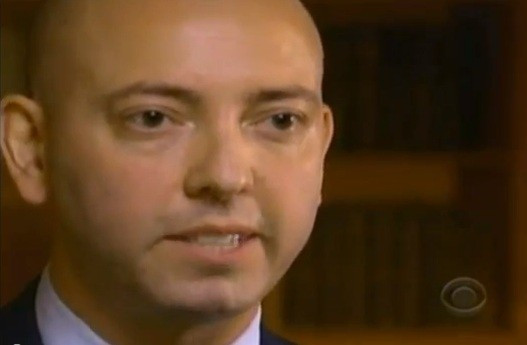 In his latest allegation against Goldman Sachs, former derivative Greg Smith has said the bank would look to sell its most sophisticated products to its least sophisticated clients.
Smith became embroiled with a row with Goldman Sachs after writing an open resignation letter in which he claimed the bank called clients "muppets".
In an interview with US TV show 60 Minutes ahead of the release of Why I Left Goldman Sachs, Smith said the firm would take advantage of unsuspecting clients who did not understand the complexities of the products on offer.
He said: "Getting an unsophisticated client is the golden prize. The quickest way to make money on Wall Street is to take the most sophisticated product and try to sell it the least sophisticated client."
Smith also said he did not think he had betrayed the company in any way.
"This might be hard for people at Goldman Sachs to understand, but I loved the place. I put a lot of my heart and soul into it. I don't view it as a betrayal. I actually think the leaders of Goldman Sachs today don't have the long-run interests of the firm at heart."
Goldman Sachs has denied it deliberately misled its clients and after Smith's resignation letter it undertook an investigation of his allegations. It found no evidence supporting his claims.
The bank also highlighted the fact that Smith resigned just weeks after he was turned down for a promotion and pay rise.
It reported that Smith had asked to double his $500,000 salary, despite company bosses finding he had an overly high opinion of himself.
In an interview with the Associated Press, Smith was confronted with the allegations that he quit Goldman Sachs because he was disgruntled. Managers had also discussed the possibility of Smith leaving because of his poor performance.
He responded: "I was actually doing well in my career at Goldman. My bonus, I was told I outperformed my peers by 10 per cent. I'm a competitive person, and my goal was to get promoted, and I was told by multiple partners that I was two years away from getting promoted.
"So it certainly was a goal of mine. And on the compensation side, I was earning a lot of money and had a very good living, so I was grateful for what I was earning.
"The thing that disappoints me most is that management is denying there's a problem. Why not try to repair the trust instead?"
n an interview with the US news programme broadcast last night , Mr Smith recalled an episode in which he and a partner at Goldman met in Asia with the head of one of the world's largest investment funds.
The head of the fund, according to Mr Smith, said : "Let me be honest with you guys. We don't trust you at all. But don't worry. There's nothing to worry about. We're going to keep doing business with you because you're the biggest bank."