A man has pleaded guilty to falsely claiming his wife and child had died in the Grenfell Tower disaster in order to claim donation money.
Serial con artist Anh Nhu Nguyen, 52, claimed more than £12,500 in donations from charities and the local council, as well as food, electrical items, clothing and a room after claiming he had escaped from the 15t<sup>h floor of the tower block during the deadly fire, which killed at least 80 people.
The conman even gave media interviews describing how he had "lost everything" in the blaze and mourning the death of his wife and 12-year-old son.
The 52-year-old also shook hands with Prince Charles when the royal came to visit the scene of the disaster to meet with legitimate survivors and families of the victims.
His lies were eventually found out after he gave several different flat numbers when attempting to prove he lived at Grenfell, including ones which didn't exist or were where genuine victims lived.
It was also discovered he had been living in Beckenham at the time of the fire and had never lived in Grenfell.
Appearing at Southwark Crown Court, he has now pleaded guilty to guilty to two counts of fraud by false representation and one count of making an untrue statement for the purpose of obtaining a passport.
It can now be revealed that Vietnam-born Nguyen has 28 previous convictions for offences including fraud, arson and theft and has gone by 17 different aliases since he arrived in the UK in 1980.
Following his guilty pea, Met Police detective chief inspector Matthew Bonner said: "The distress and suffering caused to so many that night in June is harrowing. People lost their homes, all their possessions and tragically their families and loved ones.
"Not only did Nguyen take money, housing and clothing intended for genuine victims, he diverted police time and resources away from those who most needed it.
"We will investigate anyone who we think is fraudulently profiting from the tragic fire at Grenfell Tower."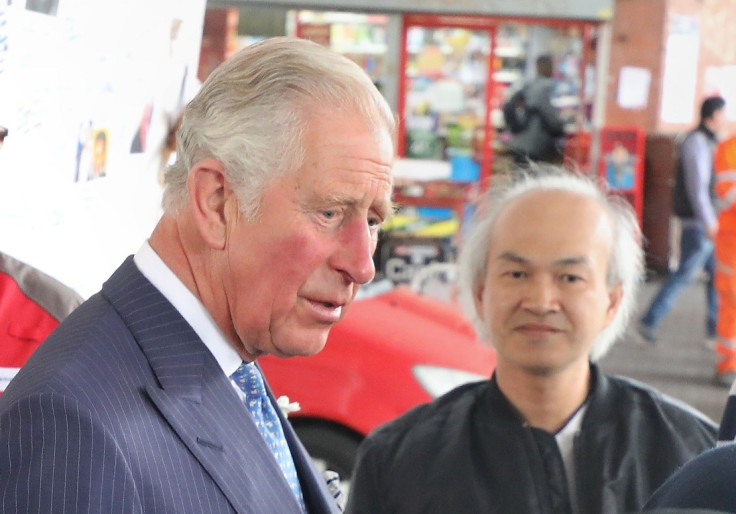 Kate Mulholland, from the Crown Prosecution Service, added: "Nguyen's deceit in the aftermath of such a catastrophic loss of life was breath-taking.
"He was willing to lie again and again, adapting his story when it was questioned, in order to profit from the huge aid efforts and outpouring of sympathy for true victims.
"At one point he claimed to have lived in a flat where the sole occupant had died. He also gave TV interviews in which he described the harrowing experience of escaping from the flat he had lived in for 20 years and losing his wife and son.
"CCTV showed that the day after the fire he was at a housing charity nine miles away in Whitechapel appearing happy and light-hearted and his mobile phone was located at his home in Beckenham.
"The selfishness and manipulation Nguyen showed has horrified those whose job it is to help the true victims of Grenfell Tower."
Nguyen will be sentenced on 15 December 2017.