Contractors responsible for the multi-million pound refurbishment on Grenfell Tower could have covered the building with non-flammable cladding by spending an additional £5,000, according to reports.
The aluminium cladding, known as Reynobound, was attached to the exterior of the 24-storey building as part of an £8.6m refurbishment which was completed in May 2016.
While investigations are still underway to determine the cause of the blaze which has left at least 17 people dead – with many more fatalities expected – experts have hypothesised that highly flammable cladding was a fire risk as it created a small cavity between the panels and the insulation, making it easier for flames to spread.
One Grefnell resident described seeing how "the cladding went up like a matchstick" while he was escaping from the building.
According to The Times, Reynobond offers three types of panel: a standard one with a polyethylene core (PE) – reportedly the one used on Grefnell Tower – and two others with fire resistant cores.
The Times reports that Reynobond's French headquarters confirmed the cost of its fire-resistant panel are £24 per square metre (m<sup>2), compared to £22 per m<sup>2 for the standard version.
Rough calculations suggest the PE panels covered around 2,000m2 on the tower, meaning the cost of covering the 24-storey building with the fire-resistant version could have been less than £5,000.
The Times also reports that the PE panels are banned in the US on buildings taller than 40ft (12.2m) "because of the fire and smoke spread" according to a Reynobound salesman. Grenfell Tower is 70m tall.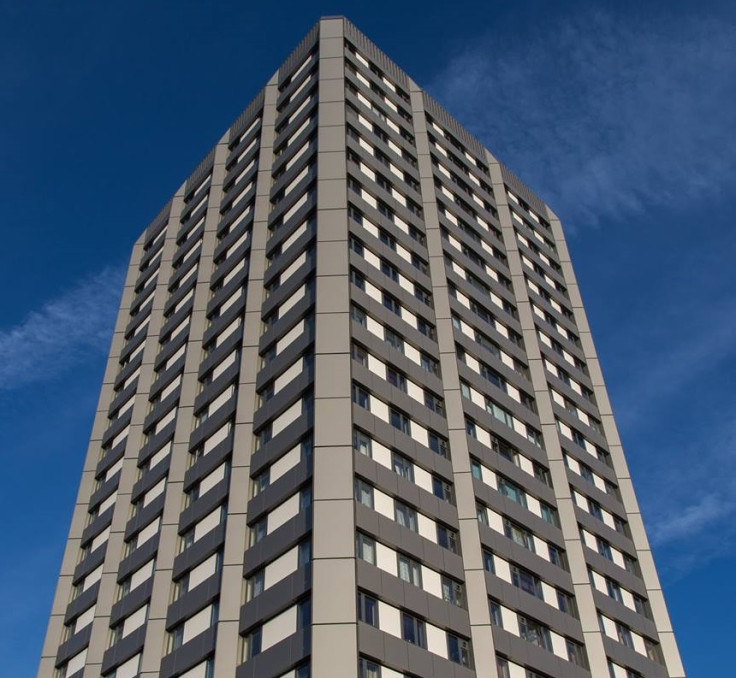 It is not known at this stage which of the many companies and contractors who worked on the Grefnell tower refurbishment were responsible for signing off on materials.
Jim Glockling, technical director of the Fire Protection Association, said: "We do need to understand what started the fire and how it spread, but it certainly would appear that there was a significant contribution from the cladding. If non-combustible cladding materials had been used that would have made a difference."
Rydon, the construction company responsible for the £8.6m development at Grenfell Tower, ensured the building met "all required building control, fire regulation and health and safety standards."
Prime Minister Theresa May has ordered a full public inquiry into the "terrible tragedy" that occurred at Grenfell Tower. Labour MP David Lammy demanded that people are arrested for corporate manslaughter following the fire at the Kensington tower block.