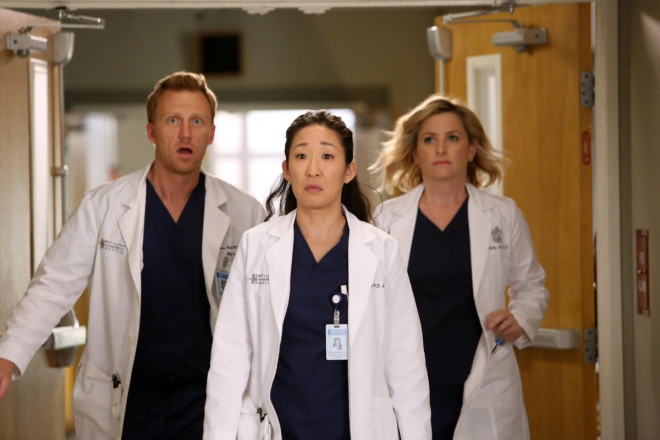 A mass epidemic will threaten the doctors of Grey Sloan Memorial in tonight's episode of Grey's Anatomy Season 10, titled 'You Be Illin'.
The official synopsis of the episode reads:

The hospital gets inundated with flu infected patients, which causes the doctors to slowly fall ill one by one. Derek [Patrick Dempsey] must fight off the sickness as he prepares to give a speech on brain mapping, and the residents place bets on who will fall ill first. Meanwhile, a new doctor at the hospital gives Alex [Justin Chambers] a glimpse into an alternate form of medical practice.
Jackson will be one of the first to battle it on the next Grey's Anatomy, reports Enstars.
In a sneak peek of Thursday's episode, Jackson is seen leaving a patient's room announcing that he (the patient) will need a surgery immediately.
But thanks to a bad attack of the flu, Jackson is clearly in no shape to perform any surgical procedure.
"You look horrible," April tells him as she touches his forehead to check for fever.
Jackson insists he is fine and says he will head back to work, but April stops him and says, "No you're not. The best thing you can do for this kid is to be nowhere near him."
Even though Derek also gets the flu, he tries his best to push through. However, according to a Wetpaint spoiler, "his best might not be good enough."
Grey's Anatomy airs tonight at 9 pm ET/PT on ABC.