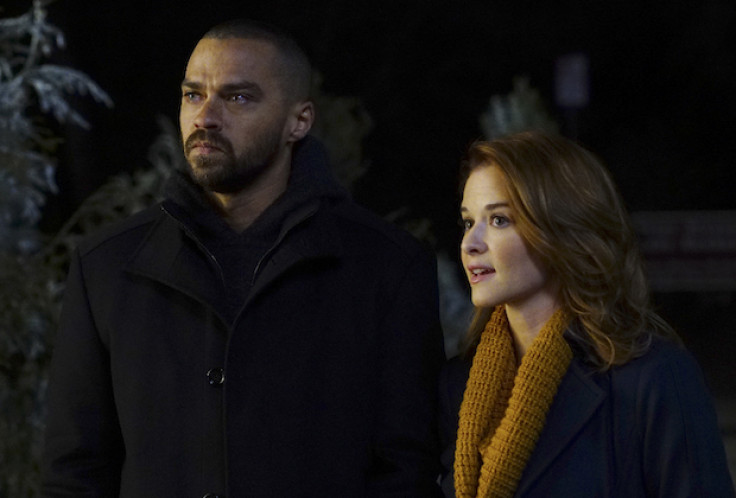 Grey's Anatomy fans were elated for the episode that treated them with bonus Japril moments. Episode 16 titled 'Who Is He (And What Is He to You)?' Jackson and April not only sealed their love with a kiss, they continued their reunion with a steamy sex scene by the end of the episode.
The couple who were separated later became roommates in order to raise their baby daughter together. In the latest episode which aired on Thursday 16 March, April found out about Jackson's long-lost father — a gifted surgeon who chose to live the rest of his life as a bar owner in Montana.
April asks Jackson to meet him and empty his heart, which is burdened with unspoken emotions since his parents were separated. After the father-son meeting, the couple fell for each other again and post their steamy reunion, April tells Jackson about how good a father he is for their daughter.
"You are a good father. You took us both in. You took care of her when I couldn't and you haven't stopped taking care of both of us since. Even with everything that happened between us," she tells her ex-husband.
Sarah Drew, who plays April in ABC's medical drama, says she was not 'totally' surprised with the romantic reunion as the couple has been supportive to each other since their divorce.
"They're still so connected to one another, especially now that they have a child together and are roommates. And she really showed up for him in this episode in a way that I don't think she has in their entire relationship so far. I really love that their dynamic in this episode is that she sort of walks beside him and gives him space while he's wrestling with all of this," she told TV Line.
Japril has had issues and dealing with their emotions, but their steamy reunion has raised hopes that they might be back together, not for just one episode but for the rest of the series. Drew weighs in on the possibilities and said: "There are so many different ways that it could go — confusion and anxiety about what it means for them... or just a deepening of the friendship and a return to best-friendship. It could lead to a rekindling of the marriage. There are so many different places for it to go that would make sense."
Created by Shonda Rhimes, Grey's Anatomy season 13 airs every Thursday on ABC.