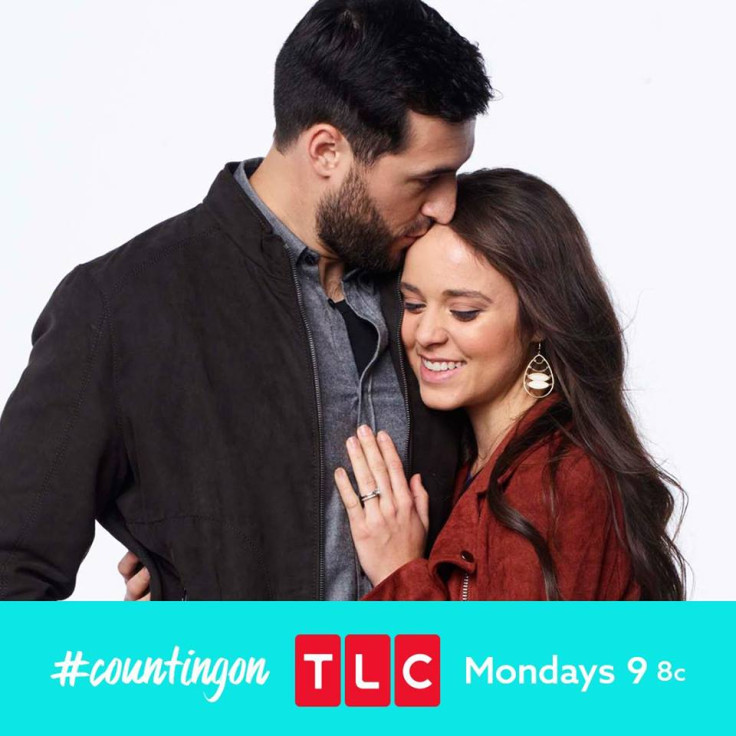 Jinger Duggar has been a rebel child of Jim Bob and Michelle and has broken a few courtship rules in the past, prior to her wedding with Jeremy Vuolo. The reality star seems to have broken another major rule set by her parents as she was spotted wearing knee-length pants.
The reality star was spotted posing happily while wearing short pants (by Duggar standards) alongside her husband, Jeremy Vuolo and a fan. A girl wearing shorts hardly makes any news but Jinger's picture does raise eyebrows considering the restrictive rules posed by the evangelical Christian family.
Usually, the Duggar girls wear skirts and dresses and loose pants. Jill and Jessa have previously spotted wearing snow pants but none have dared to break the tradition set by the former 19 Kids And Counting family. The Duggar matriarch previously explained the "modest" dressing rule of her family.
"My daughters are the second generation of modest dressing in this family. They've grown up being dressed modestly, and in clothes that are definitely more feminine apparel. I've told my daughters this has been a joyful journey for me to learn what my Lord has called me to. I really feel like the Lord is impressing upon me that I should be modest in what I wear. And also, that I really should be defining who I am as a woman by choosing to wear dresses and skirts," Michelle previously told (via In Touch Weekly).
Explaining the reason the picture is in the news the critic of the Duggar family wrote on its Facebook: "The Duggar girls wear leggings a lot under dresses and skirts. Nothing new there. And the photo I posted of Jinger recently from 2013 had her wearing a sleeveless dress. This type of shorts is brand new though."
The Duggar family does not allow its children to front hug or kiss before they marry but the 23-year-old reality star, who got married in November 2016, broke the tradition by hugging Jeremy before their wedding. With her sexually charged honeymoon in Australia to wearing short pants, it seems she is throwing away the rules and making decisions for herself.