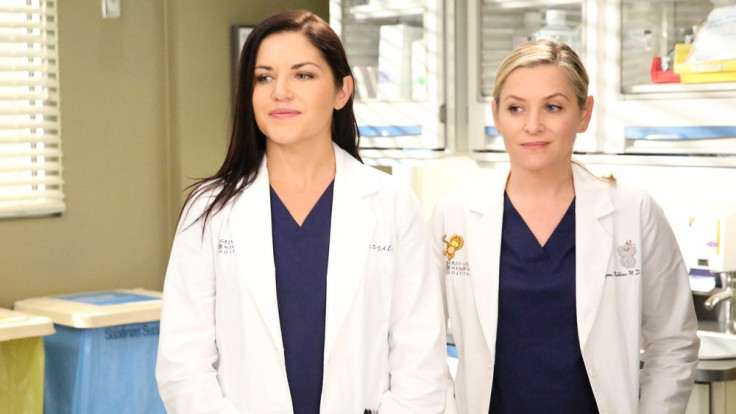 The entry of the new surgical consultant Eliza Minnick in Grey's Sloan Memorial Hospital is causing a lot of drama in Grey's Anatomy season 3. In episode 12, Meredith was suspended for not allowing Dr Minnick into her OR.
Dr Richard Webber is still not convinced about the new surgical consultant's appointment in his hospital and has a team of doctors to support him. But amid all this, fans have noticed a spark between Minnick and Arizona. While a section of viewers are rooting for their relationship to grow, others still see a faint chance of Callie Torres's return and do not approve of Eliza and Arizona's possible affair.
"Calzona' fans are crazy," Marika Dominczyk (Eliza) told TVLine "I really appreciate their passion. I think it's amazing. The show's been on the air for 13 years and has an incredible fan base. And I'm so happy to be a part of it, even if it's on the [negative] receiving end."
The actress also opened up about the attending surgeon's fresh scars from her divorce with Callie but did not rule out a romantic angle even though her character is more professional.
"Eliza takes her job crazy seriously. It's a huge separation for her [Callie] — work and personal life. Work comes first. And she's at a place where people don't want her there — and they're vocal about it. And [yet] she has to continue to be professional. If that happened to me, I don't know how confident I would be with my hookup skills," she added.
The synopsis of episode 13 titled It Only Gets Much Worse reads: The residents are excited for Eliza's next phase of teaching, but they spend the day caught between the warring attendings. Meanwhile, April has a challenging first day in her new role at the hospital.
Click here to watch the episode live on ABC's official website. The thirteenth episode will air at 8/7pm CT on 16 February on ABC network.