Elena Gilbert speaks again in The Vampire Diaries series finale promo; how Damon will wake her up?
Kai, who put Elena in deep sleep, could play a key role in reviving her.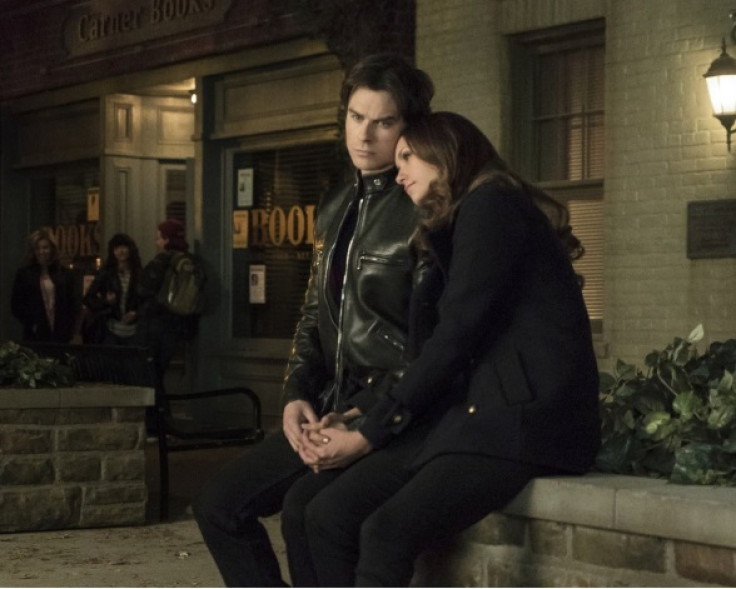 Damon Salvatore and Elena Gilbert's romance could finally see the light of day in the Vampire Diaries series finale. A teaser released by CW offers the first look at Nina Dobrev as she returns to reprise the popular character that has been asleep for almost two seasons.
In the latest teaser Dobrev can be heard saying: "What happened? Why am I here right now?" The clip clearly implies that Elena would wake up in the final episode of TVD season 8, but it is not clear how Damon will manage to do so.
In the season 6 finale, Kai put a magic spell on Damon's ladylove and Elena was put to sleep for 60 years. Her life was tied to that of Bonnie, and Ian Somerhalder's character was forced to choose between his love and true friend, as waking up Elena meant that the Bennett witch would have to die.
The elder Salvatore chose his friend and decided to wait for 60 years for his love to wake up. While many assume that Bonnie may die in the finale trying to wake Elena up, there is some hope that both the girls could survive.
Moreover, as Kai is back from the dead – and considering that he cast the spell on Elena – he could sure be able to remove as well without causing a major casualty. Kair is back in Mystic Falls and will make Damon and Alaric aware of his plans to destroy Cade. The promo of episode 13 teases Kai's major role in defeating Cade.
"Sorry to interrupt. But what if I told you I had a better idea?" Kai says. "I think we can manage without you," replies Alaric. "What if I bring back Elena" the evil witch tried to break a deal to which Damon agrees.
There is speculation that Kai may revive Elena in episode 16 titled I was Feeling Epic. "Hey sleepy head, remember me," Kai was seen whispering near Elena's coffin. It remains to be seen, why he has returned from the dead and how he will revive Elena without causing any damage to Bonnie.
© Copyright IBTimes 2023. All rights reserved.