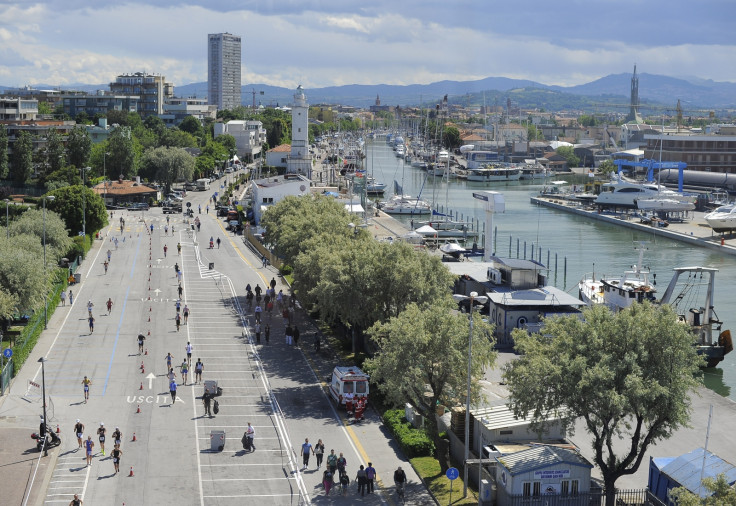 A Russian woman allegedly placed the body of her anorexic daughter into a suitcase and threw it into the sea in Italy after being left traumatised by her death.
Former model Katerina Laktionova's 'severely malnourished' remains were discovered in the sea off Rimini by Italian fishermen.
Her mother, a 48-year-old nurse who has not been named, said she was left so distraught by the sight of her anorexic daughter's emaciated frame that she put her naked body into a suitcase and disposed of it in the sea.
She flew back to Russia from Italy where she worked as a nurse, confessing to a friend that she had kept her daughter's body for a week before she disposed of her remains after having 'gone mad because of the tragedy' of Katerina's death from anorexia.
She tearfully explained that she 'wanted to wipe away all memories of her'.
"She's dead. I looked at her for days, and then I lost my mind and closed her in a suitcase and threw her into the water," she said. On hearing her account, her friend called the police.
According to reports, the 27-year-old model suffered ongoing ill health and had been "repeatedly hospitalised" because of her condition. Her worried mother had wanted to take her back to Russia for treatment.
Katerina's father, Alexander, 46, said his daughter had an eating disorder but he did not believe her condition was life-threatening.
"My daughter was already suffering with anorexia," he said. "I have photos. She was in great shape, a photo model. She was into dancing all her life. I am shocked."
Detectives in Italy reported that Katerina weighed only 35kg when she died from malnutrition, according to Tass agency.
Italian police have launched a criminal probe into the circumstances of the death and the disposal of her body in the sea.