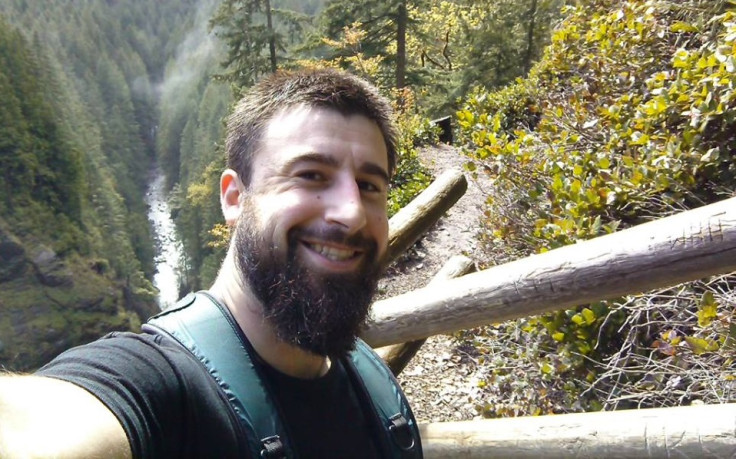 A teacher who was fatally shot by a business owner as he showered may have accidentally stumbled into the man's property thinking it was a friend's house after a night out drinking.
The shooting in Belfair, Washington may have been a case of "wrong place, wrong time" according to prosecutors investigating the death of Nathaniel Rosa.
Rosa was shot dead by business owner Bruce Fanning, who was arrested on suspicion of second-degree murder but has not yet been formally charged with Rosa's death.
Mason County Prosecutor Michael Dorcy told KING5 that Rosa may have been "confused" after he visited several bars with friends, leaving their company at around 5am.
It is thought he may have tried to return to a friend's home just two doors away from the property where he was shot.
"It leads me to wonder if he thought, 'Where is everybody?' when he showed up at Fanning's house," Dorcy said.
The 31-year-old was shot three times through a shower curtain, according to police, with Fanning saying he acted in self defence believing Rosa was an intruder after spotting that his window was damaged in the break-in.
The Kitnap Sun cited a statement by investigators which says that Fanning told Rosa to leave the property but claimed Rosa "aggressively responded with non-understandable verbal threats".
Fanning, 59, says he was afraid as Rosa appeared drunk. He left Rosa to go to another building - believed to be his house, next door to his business - before returning with a .45-caliber pistol and shooting three time into the curtain, say investigators.
"Fanning could not explain why he didn't call 911 prior to returning to his place of business," their statement reports.
Fanning, who had a "Trespassers Will Be Shot" sign outside his property, then called police. A detective reports that he found two holes in the shower curtain.
Investigators are now awaiting toxicology results to determine if Rosa had any drugs or alcohol in his system.
Washington state law, according to the Kitsap Sun, does not require a person to retreat from a threatening situation. However, it does require that the threat to life or of severe injury be imminent and the force of response "reasonable."