The prospect of finding any more survivors a day after a passenger train derailed near the northern Indian town of Kanpur is receding. Relatives of missing passengers are clinging on to hopes of finding their kin under mangled carriages even as search and rescue measures were carried out overnight.
With the death toll rising to 133, authorities are also concerned the casualty figure could go up as there were several unaccounted passengers on board the doomed Indore-Patna Express. Although officials of the Indian Railways have said there were around 1,200 people aboard the train, reports suggest there could be more given the difficulty in ascertaining the number of passengers in unreserved coaches. Moreover, rescuers have not yet gained access to one of the most damaged carriages, raising fears that the death figure could go up.
Indicating the train could have been excessively overcrowded, a railway official told the Times of India: "The number of such people could have been even around 500 which is almost half the capacity of the train." It is not an uncommon sight in India to find tightly packed unreserved carriages — which are at the lowest rung of the class of coaches — of passenger trains with very little breathing space.
Most of the casualties are from four sleeper coaches, the category in which a vast majority of passengers travel, while the air-conditioned compartments, which were derailed, witnessed a few casualties as well. While the exact cause of the incident is yet to be ascertained, initial reports blame track fracture.
In addition to that, this particular train is the only one connecting Patna, the second-largest city in eastern India and the state capital of Bihar, and Indore, another major hub in west-central India located in the state of Madhya Pradesh. The Indore-Patna Express train usually takes more than 24 hours to complete its 1,200km-long journey passing through Uttar Pradesh, India's most populous state.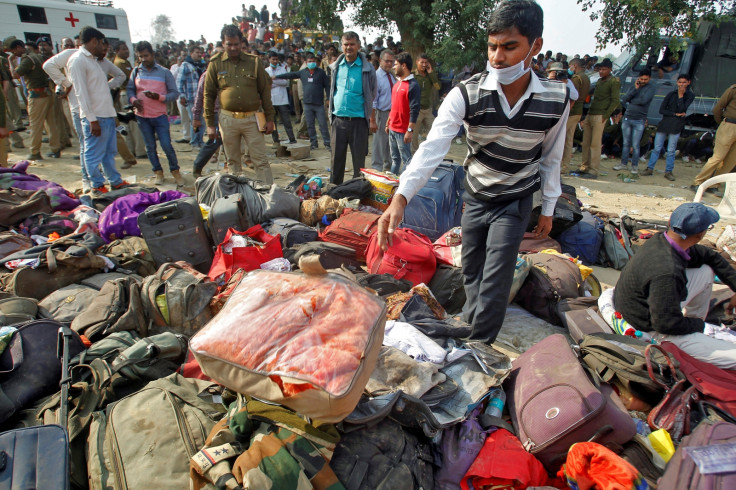 Eighty dead victims have been identified so far. Passengers were jolted in their sleep when 14 carriages of the train derailed at about 3am local time on Sunday, 20 November. This has proved to be one of the worst train disasters in recent years in India.
It has been nearly 30 hours since the incident but families are hopeful of finding survivors. "I am looking for my brother. Who knows? He may have changed his seat...We have searched everywhere..." Ramanand Tiwari, who was looking for his brother, told NDTV. Rescuers are using metal cutters and other large machinery to cut through crushed coaches in the hunt for victims or dead bodies.
India has one of the largest rail networks in the world and over 21 million people rely on the state-backed service for their everyday travel. Train-related accidents are not entirely new to India as most of these are blamed on antiquated infrastructure established during the British era and poor maintenance.