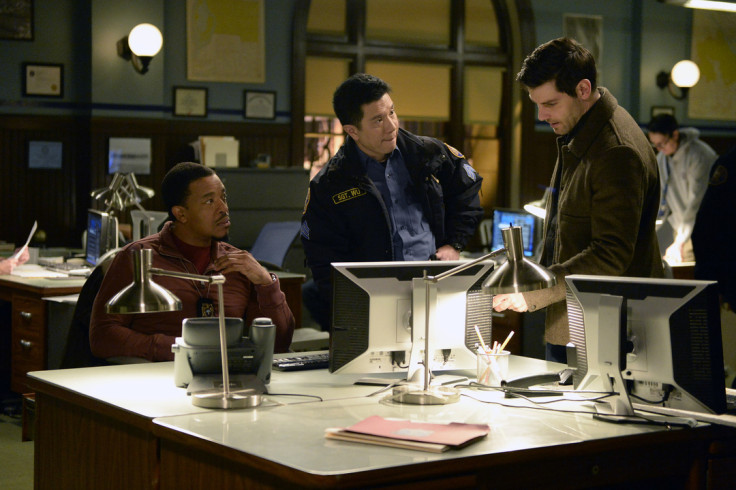 Grimm season 6 episode 12 ended with the shocking death of two of show's beloved characters at the hand of Zerstörer, but in the whimsical world of Grimm, anything can happen with the series finale just one episode away.
Actor David Giuntoli spoke to Tv Line about the shocking death of Hank Griffin and Sergeant Wu in this Friday's episode.
Warning Spoilers Ahead
Speaking about the intense fight scene, he said: "That wasn't a particularly long scene so when we shot it, I'm like holy s**t. This is intense. Police shootouts, you don't think automatic weapons. It kept getting changed, and suddenly we have all automatic weapons. I got excited about it, I was like "Oh, sweet. I never get to do this stuff."
When asked if Hank and Wu's are really dead, the actor coyly replied, "Oh gosh, I don't think I can talk about that." David also shared some series finale teasers and dished whether Nick will go on a revenge mode following Hank and Wu's shocking demise. He said, "No, he's not thinking. When Nick isn't solely vengeful, those are his best days. And he is solely vengeful in this final episode. There's nothing strategic going on."
Teasing the finale, Giuntoli said, "It ends. There's no like 'what happened' ambiguity. It is fully spelled out for you. People will be happy." Later added, "We play with—this is a tease I haven't given anyone—the fabric of space-time in a way we have not yet seen. Imagine you're riding on a ray of light. Yes, we play with time. You're going to see the future, and you're going to see time jumps."
Grimm series finale episode is titled, The End, which will air on 31 March at 8pm EST on NBC. The official synopsis reads as follows: