It was inevitable.
Grumpy Cat is going to be the star of her own movie and will be voiced by Parks and Recreation star Aubrey Plaza.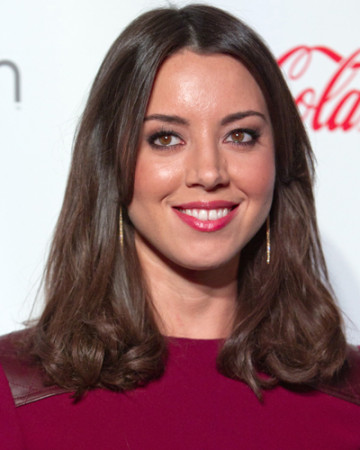 This isn't quite the Hollywood picture you might hope / fear for, however. The film is instead a Christmas-themed television movie from US network Lifetime.
Grumpy Cat's Worst Christmas Ever will be a live action film about an often-overlooked cat in a pet shop who a 12-year-old girl called Crystal finds she can communicate with.
The film will air in the US on 19 November and feature other famous, but unannounced, internet memes.
Grumpy Cat, whose real name is Tardar Sauce (misspelled on purpose), shot to fame in 2012 when her picture was posted on Reddit. Since then a book has been released, she has featured on the cover of The Wall Street Journal and New York magazine, has made television appearances, and in 2014 received a calendar.
Glee's Jane Lynch was going to voice the cat but turned her back on an offer after winning an Emmy last month.
Plaza meanwhile is a rising star thanks to her role in US sitcom Parks and Recreation – which ends with its seventh season next year – and a film career that includes Scott Pilgrim vs The World, Monster's University, and recent indie rom-com Life After Beth.