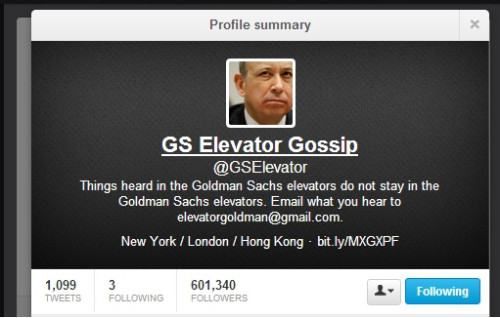 The mystery tweeter behind the hugely popular profile GSElevator has been given a book deal for an undisclosed amount.
The Goldman Sachs insider will be penning a tell-all book about the behaviour of employees of the firm after gaining a mass following on Twitter.
The user, known only as JT Stone has amassed over 600,000 followers over the last three years by tweeting conversations overheard in the elevator of Goldman Sachs offices in London, Hong Kong and New York.
IBTimes UK looks at some of the best fictional Twitter profiles tweeting to the masses.
@Lord_Voldemort7 The Dark Lord Voldemort has over two million followers and, as Harry Potter's arch enemy, tweets messages relating to current affairs with Potter references littered throughout.