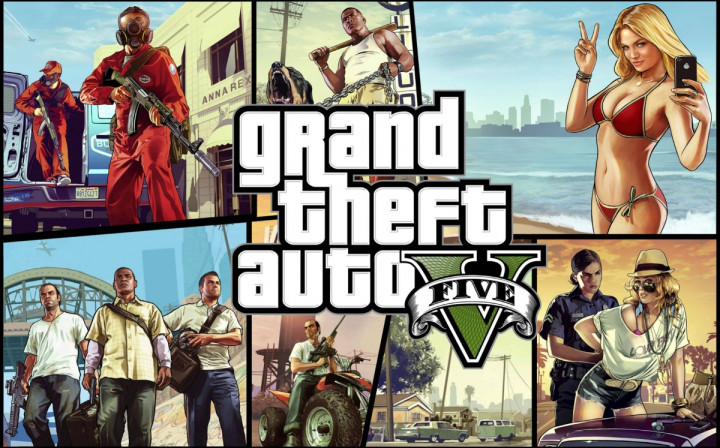 Discerning GTA 5 tipster, DomisLive, is back with some insane racing stunts, massacre, ramp deaths and crashes, as part of his new Funny Moments skit with crew members.
The racing action involves insane ramp jumps with extreme elevations as racers try to destroy each other with guns, rockets, grenades and sticky bombs.
With a win/loss record of 88/150, Dom shows off some witty moments instead of just pushing the gas for a win. The game offers enough re-spawns from the last checkpoint so that you don't have to restart the race all over from scratch.
The event name titled "Blazing Supercars (Tripy)" allows players to bet, use weapons, heavy armour and of course you can bring in your own customised supercars.
Just before the action starts, you can catch up with some funny conversations wherein a guy with a pig-faced mask is being teased for his peculiar attire.
Dom keeps mocking at the funny costume guy with comments like "Big boy pants with a small boy shirt" while the guy gives him an amusing look in his face.
Jokes and funny comments apart, the players do show off some amazing stunts with ramp jumps as they land their cars with precision more often than not.
Driving through the wrong way and running over pedestrian players adds to the funny moments of gameplay; while some choose Rockets to kill their rivals, the others simply use their car as the weapon for an impact kill.
Dom throws one sticky bomb during a ramp jump which actually lands on the car behind for an instant kill, and then he keeps drifting for the rest of the race course, thanks to a blown off tyre at the rear of his car.
Catch all the action with more such insane stunts in the video below: