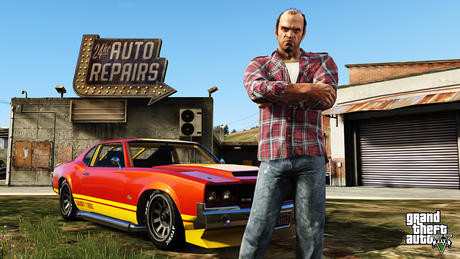 Aaron Garbut, an Art Director at Rockstar North, is now saying that GTA 5's multiplayer experience is no longer a "static".
In an interview with Edge, he explained that the some of Rockstar's original ideas for the game will be brought back and implemented in the game.
Such practices are common in cinema, since most ideas are dropped by the creators as they are thought of as unfeasible. Some movies have special editions called director's cut, which have scenes that never make it onto the theatrical version of the film.
"There are always things that come up during development that you want to add. Often we do, but the closer you get to release, the less that happens," said Garbut.
"I don't feel like the game fell short, but there is undoubtedly a huge volume of plans and ideas that we wanted to do to push it further.
"What I love about GTA Online plans is that the game is no longer static. We can continue to add these things and evolve. That's even more exciting these days, where through forums, Reddit, etc, we have a real direct connection to the people playing the game. We can respond to what they are into and what they hate more than ever," he added.
In December 2013, Rockstar introduced new multiplayer modes along with a beta version of the game's content creator, which allows players to design jobs for GTA Online.
The response from players has been amazing, as Rockstar announced within weeks of the Content Tool's release that over 1 million jobs had been created by the game's players. The company also has a second DLC in the works for the game soon.
Gamers who picked up GTA 5 are being served with more and more content with each passing day, and Rockstar has indicated on several occasions that it hopes to keep coming up with newer and more exciting things.
"With GTA Online planned as such a large part of the experience, and one which we knew we wanted to sustain, we really didn't have the luxury of focusing solely on the single player journey. We had to ensure that the world as a coherent and of consistent quality," said Garbut.