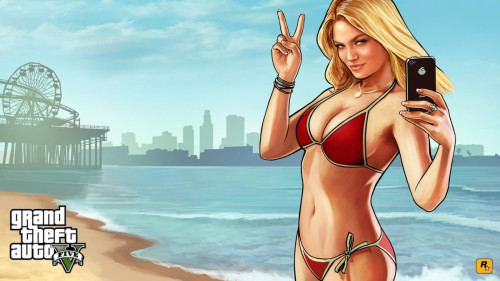 Rockstar has indicated that the main purpose behind its recent 1.09 Gta 5 Title Update was to remove money glitches and to make game play fair on GTA Online.
Even though the developer has managed to clean out most of them, several money glitches and RP glitches in the game are still functional. Below are a few of the glitches that you can still exploit for cash and RP.
The popular 'Cargo bomb' money glitch is still functional despite the new update. Below is a video that will teach players to exploit that glitch.
Here is another method that uses the same glitch.
As the days go by, Rockstar is making it harder and harder for players to make illegitimate money in Grand Theft Auto 5's online mode, GTA Online. This is rather ironic in a game that encourages players to commit illegal actions like heists and assassinations.
Rockstar Might Be Closely Tracking Your RP and Cash Balances
It looks like Rockstar has started the process of cleansing the game of all its cheats and exploits. A YouTuber, Granty, believes that with the new update, the developer is building a database that records all the RP and cash accumulation of players.
This will allow the developers to spot cheaters and take action against them. It is worth noting that that this is only a rumour and has not been confirmed by the developers yet.
GTA Online Down
As announced earlier, GTA Online will be down for most of today, according to Rockstar.
"Grand Theft Auto Online will be down for maintenance beginning tonight at 9PM Eastern Time through tomorrow, Thursday January 16th", said the company in a post. "We expect to be back up within 24 hours. Apologies for the inconvenience."