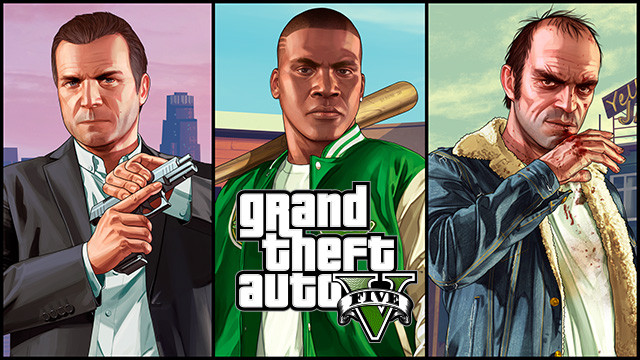 Here's the latest news from Rockstar's GTA 5 and its popular multiplayer mode, GTA Online.
GTA 5 High Roller DLC Update Tweet Is A Fake
Recently, gamers on GTA 5 have been passing around images of an alleged tweet from Rockstar which announces the "High Roller DLC" update. The tweet has now been confirmed as a fake by several experts for some of the following reasons.
Firstly, Rockstar always refers to new content on GTA 5 as an "update" and not a DLC. Second, the tweet was never found on Rockstar's Twitter account (and most likely never existed in the first place).
Third, the image used in the tweet is the same image that Rockstar used in an earlier tweet that was used to announce the Flight School Jobs playlist. Four, shouldn't Rockstar use an image of the insides of a casino instead of a flight for a High Roller Casino update?
The above reasons allow us to believe that the image of the tweet from Rockstar was a fake.
GTA Online Players Losing Cars Thanks To Modders And Hackers
In other GTA 5 news, experts and gamers are now claiming that players are loosing cars on their GTA Online accounts thanks to red and orange crates being placed by modders in player garages.
Apart from loosing cars, these new modder-spawned crates are causing players to loose valuable spots in their garages, which would otherwise be occupied by three or four other cars.
Thousands of gamers have taken to social media, the GTA 5 forums and other platforms to complain about this issue, with each of them desperately searching for solutions.
The good news is that Rockstar has a solution for gamers with this problem.
Solution To The Modded Lobby Problem
On Xbox 360, players must hold down the LB and RB buttons, while players on the PS3 must hold on the L1 and R1 buttons. These buttons must be held all the way through the opening screen of GTA 5.
If done properly, the game will prompt players to calibrate their brightness, meaning that the game settings have been successfully reset. These settings can only be reset by holding down the mentioned buttons during launch. However, this will not affect any files that gamers will be able to access in their game menu, including saved game files.