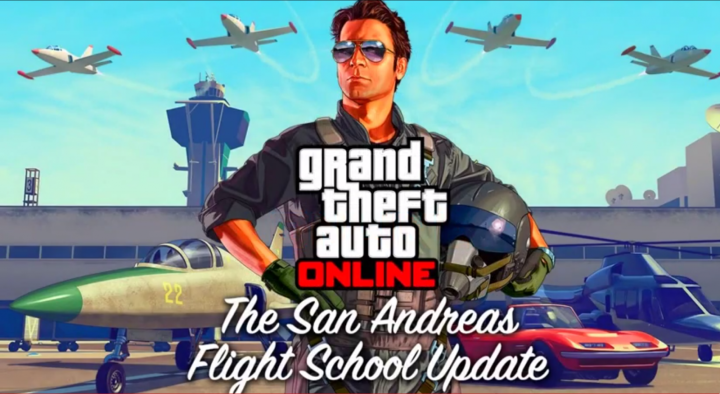 For those of you who are trying to level up quickly on GTA 5's multiplayer mode, GTA Online, here is a brand new RP Glitch that works with the 1.16 Flight School Update.
Like many other glitches that we've seen in recent weeks, this one focuses on players attracting wanted stars by committing crimes and then hiding in an area that the police can't see or access so as to reduce their wanted level.
To start, players will have to visit the area shown in the map in the video below. After doing this, they're going to have to get a few stars by killing people, stealing cars and lobbing grenades around the vicinity.
Once they've managed to acquire about two to three stars, they should then proceed to enter the glitched door as shown in the video and move into the area that opens up to the road. From here, they can continue to shoot members of the Police over and over again without being hit back.
When in this position, the police are virtually helpless and can't do anything to harm players or arrest them. By killing more and more cops and then losing the wanted levels repeatedly, players will be able to level up quickly.
However, YouTubers are asking players to make the most of this glitch as it happens to be on top of Rockstar's list of glitches to fix in coming days.
Spotted a new glitch that we haven't covered yet? Let us know about it in the comments section below.