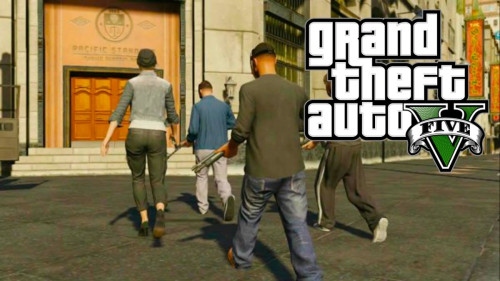 Ever since Rockstar introduced Micro-Transactions in GTA Online, the multiplayer version of GTA 5, players have had a lot to complain about. A majority of gamers have complained that allowing players to buy GTA$ with real-world money, gives the rich an unfair advantage.
Apart from this, several players have noted that the game's missions aren't very rewarding, meaning that it has become very hard to remain a honest crook in GTA Online. Despite having played for extended periods of time, players have not been able to make enough money in the game.
Owing to a shortage of funds, players have resorted to cheating and using in-game glitches to make millions and billions in illegal GTA$.
Strauss Zelnick, Take-Two Interactive's CEO, spoke about the issue during an investor call last week. "The reason that we offer an opportunity to spend money in the game is that's coordinated with a great experience. We are not making decisions in order to extract value, we are making decisions to delight consumers. And that includes creating value."
Apart from this, he also said, "Yes, we had some issues with the currency. Those issues have been addressed and we are not really focused on whether the catch-up or anything of this sort. You know as long as people keep loving 'GTA Online' it's going to be great for us."
Analysts have said that Rockstar has the potential to make around a $100 million every year through GTA Online's micro-transacations owing to the popularity of the game.
There is widespread speculation that Rockstar is on the verge of introducing money-making heists into the game, but there are currenlty no specific information on the same from the company.
The game's developers are now on a mission to try and cleanse the game of all the illegal money that players made from the many of the game's glitches. The developer has begun punishing certain players by making them repent for their sins in the dreaded 'Cheater's Lobby' weeks and months.