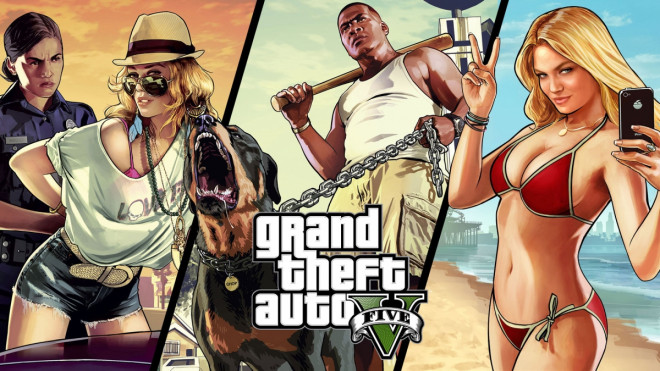 While YouTube has seen several amusing videos of actors trying to serve up dramatic examples of GTA or Grand Theft Auto in real life, very few of those attempts are as real as the one featured.
A YouTuber has picked up a video of a man in Colorado hijacking cars recklessly like players would on Rockstar's ultra successful GTA 5 and its multiplayer mode, GTA Online.
Adding to the fun, the YouTuber in question has added some amusing audio to the background and has dubbed the voice of GTA 5's Trevor over the one of the reckless driver.
Have a look at the video below. Also aded are the names of cars on the bottom right corner and a change in music when you step in and out of them.
What is amazing is that the car-jacker in the video has performed acts that are seldom seen outside a GTA game. This includes the hijack-and-drive-off-road move that many of us have grown up performing on GTA games.
And then comes stopping multiple times on a freeway to hijack new cars. However, the best and most authentic GTA-style act happens to be hijacking a car and then using it to drive down the wrong side of the road.
GTA 5 Getting Heists in Next 1.12 Update?
In other news, a new report has it that the next title update of GTA 5 will contain Heists for GTA Online. It indicates that the recently launched 1.11 update brings in many of the required files for online heists, apart from the ability to purchase multiple apartments and even the luxurious mansions.
The update might also bring in new horns, gestures, green and purple smoke, a host of new cars and actions, including Knuckle Crunch, Air Thrusting, and Doc. Read more about it here.