Rockstar Games has announced that the update for Grand Theft Auto Online will arrive on 13 May.
The High Life update (1.13) will include new high-end apartments for players to rent and allow multi-property ownership and add a plethora of new weapons and vehicles.
Rockstar said: "This automatic update to GTA Online adds five new options to the Los Santos real estate market at prime locations like Eclipse Towers, Richards Majestic and others, all featuring the latest new interior design. With multi-property ownership, you'll also now be able to own two distinct properties simultaneously."
With the additional garage space that comes with owning multiple properties, players will be looking for new cars and motorcycles to add to their collection. Rockstar's update will include an SUV (the Enus Huntley S), a sports car (Dewbauchee Massacro), a super car (Pegassi Zentorno) and a motorbike (Dinka Thrust).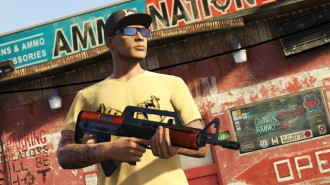 Players will be able to purchase the vehicles from in-game website Legendary Motorspot.
GTA Online will also now include a new non-contact mode in racing, eliminating those early car collisions which end a race before it's had a time to really begin. Other racers will appear as semi-transparent, but players will still be able to collide with non-competing vehicles on the road.
As for new weapons, the High Life update will introduce the Bullpup Rifle to Ammu-Nation's arsenal.
To combat players who go around kill everyone they see and generally cause mayhem, a new Mental State stat will be tied to players, indicating how much of a threat they are.