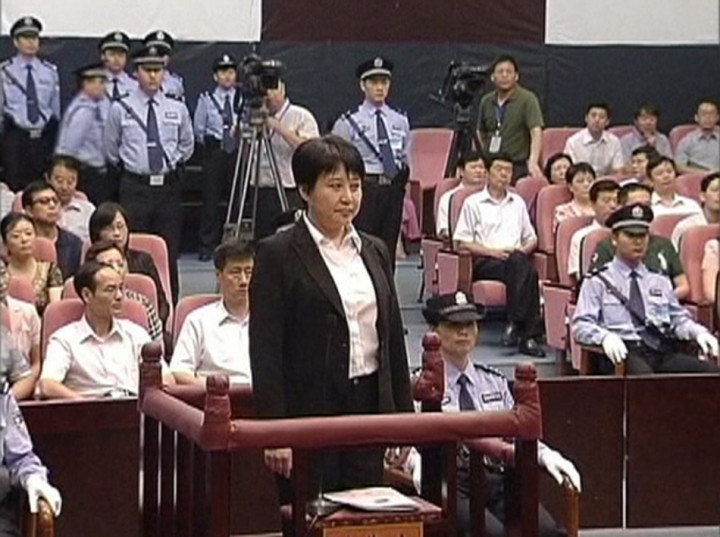 Four senior policemen, accused of trying to cover up the murder of British businessman Neil Heywood, have gone on trial a day after Gu Kailai appeared in court charged with the killing.
The officers in court are Guo Weiguo, former deputy chief of Chongqing's Public Security Bureau; Li Yang, former chief of the bureau's criminal section; and two other officers, Wang Pengfei and Wang Zhi.
The suspects appeared under heavy guard, and foreign journalists were barred from attending - just as they were when Gu appeared in court the day before.
The policemen were accused of "bending the law to show favouritism" to Gu's husband, former politician Bo Xilai - who was a rising star of the Communist Party before the murder, but has subsequently been stripped of his responsibilities.
Accusations that the officers attempted to shield Gu from prosecution could lead to further allegations of conspiracy against Bo, who has not been seen in public since police announced they were investigating his wife's involvement in Heywood's death.
According to the Daily Mail, police in Chongqing believe Bo tried to suppress the investigation into Heywood's death when he was informed that his wife was a suspect.
Decision imminent
Gu did not dispute the murder charges made against her during the seven-hour closed-door trial, and a verdict is expected soon, according to a court official.
She is accused of murdering Heywood by poisoning him, in the belief that he was prepared to harm her son, Bo Guagua, following a financial dispute between the two men.
"After Heywood became intoxicated, vomited and asked for a drink of water, she poured a poison into his mouth that had been prepared beforehand and that she had given to [assistant] Zhang Xiaojun to bring along, causing Heywood's death," a court statement said.