Guardians Of The Galaxy 2 concept art released with Pom Klementieff as Mantis
Guardians Of The Galaxy 2 will feature a younger and more rambunctious Groot.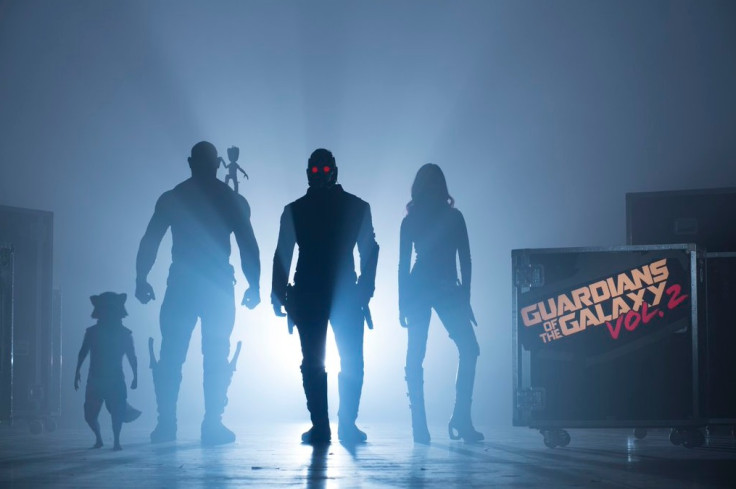 With the 2016 San Diego Comic Con just around the corner, Marvel has released the concept art for Guardians Of The Galaxy Vol 2, featuring fan-favorite heroes Star Lord/Peter Quill, Gamora, Drax, Groot, Rocket alongside a new alien.
The promo material shows the Guardians against a war-like backdrop lit up with explosion clouds. This poster debuts the new Marvel character, Mantis – portrayed by Pom Klementieff – best known for her role in Spike Lee's OldBoy.
In an interview with Entertainment Weekly, executive producer Jonathan Schwartz described the new alien as something of a social newbie. "She has never really experienced social interaction," said Schwartz. "Everything she learns about dealing with people, she learns from the Guardians of the Galaxy, which is a very weird group to learn your social intricacies from."
The poster also features a baby Groot, and according to Schwartz in Guardians Of The Galaxy 2, fans will see a different side of him. "He doesn't have the wisdom and experience of that Groot. He's a younger Groot and a more rambunctious Groot. The question is, is he the same Groot, just smaller? Or is he a different Groot that's sprung up from the seed of the first Groot?" he shared.
The sequel is set in the backdrop of "Awesome Mixtape #2," and it continues the team's adventures as they traverse the outer reaches of the cosmos. The Guardians must fight to keep their newfound family together as they unravel the mysteries of Peter Quill's true parentage. Old foes become new allies and fan-favourite characters from the classic comics will come to the aid of the heroes as the Marvel Cinematic Universe continues to expand.
Guardians Of The Galaxy Vol 2 will release on 5 May 2017 and it cast includes Chris Pratt as Star-Lord/Peter Quill, Zoe Saldana as Gamora, Dave Bautista as Drax the Destroye. Bradley Cooper and Vin Diesel will return to voice Rocket Raccoon and Groot.
© Copyright IBTimes 2023. All rights reserved.