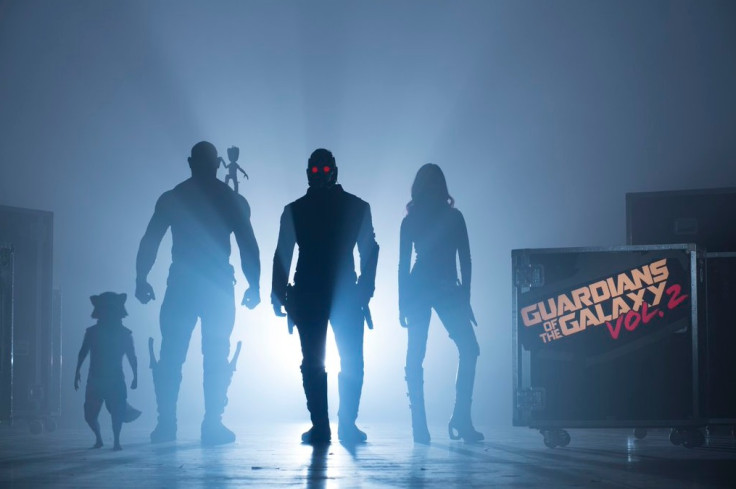 Director James Gunn has responded to several fan queries about Guardians Of The Galaxy Vol 2 in his official Facebook page. While replying to a question about the end-credit scenes, the director revealed the story and end-credit scenes are his ideas.
A Facebook user asked: "How far ahead of time does Marvel communicate their ideas for the direction of the movie and how much input do they give concerning the mid-credits scenes?" The director quickly replied: "The story and end credit scenes are all mine. Marvel okays everything of course but the ideas are from me. I've never been given some plot point I have to fit into the movie."
Gunn also shared a video of himself from the movie sets and revealed that GOTG 2 had almost completed filming. He said: "I am live from the sets of Guardians Of The Galaxy Vol 2, in my trailer, " and showed fans a glimpse at his trailer.
"We are going to wrap the shoot very soon, and I a very excited about it. Its been an amazing shoot, today I gave Chris Pratt a Play Doh, because did the best performance he's ever done in the entire time we have known each other, " he said.
Pratt took to Twitter to thank Gunn for the Play-Doh set and wrote: "Acting I take very serious. Finding emotional places. I harness a certain-- PLAY-DOH! YOU GUYS!!! PLAY-DOOOOH!"
Previously, the director had announced via Facebook that Zoe Saldana had wrapped up filming for her part. He wrote: "Although we still have a week to go on Guardians of the Galaxy Vol. 2, Zoe Saldana is wrapped and she and Marco Perego Saldana gave me this wonderful wrap gift! Thanks, guys!"
Guardians Of The Galaxy Vol. 2 continues the team's adventures as they unravel the mystery of Peter Quill's true parentage. The movie will feature the return of Pratt as Star Lord/Peter Quill, Saldana as Gamora and Dave Bautista as Drax the Destroyer. Bradley Cooper and Vin Diesel return to voice Rocket Raccoon and Groot. The Marvel movie is set for release on 5 May 2017.